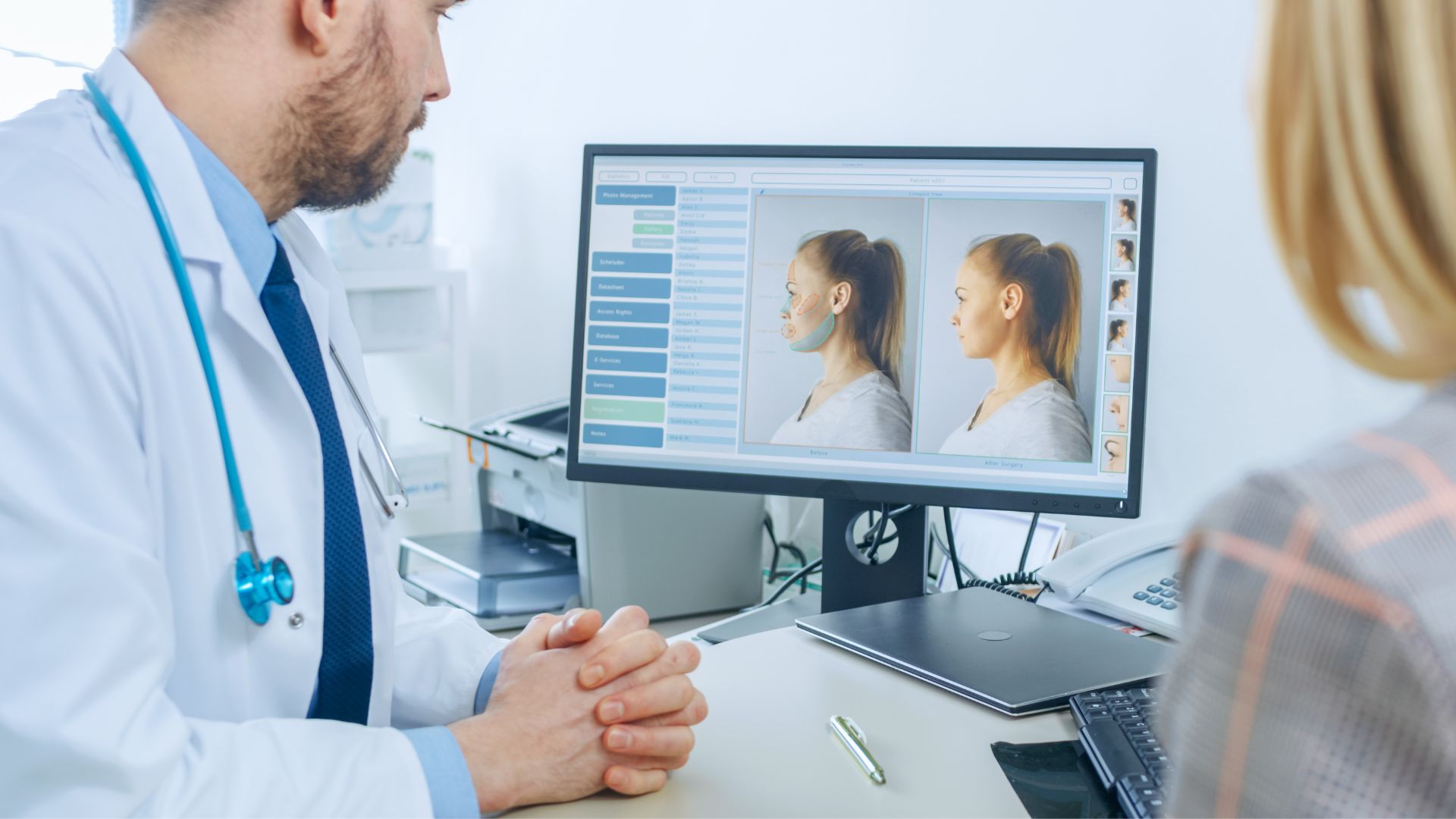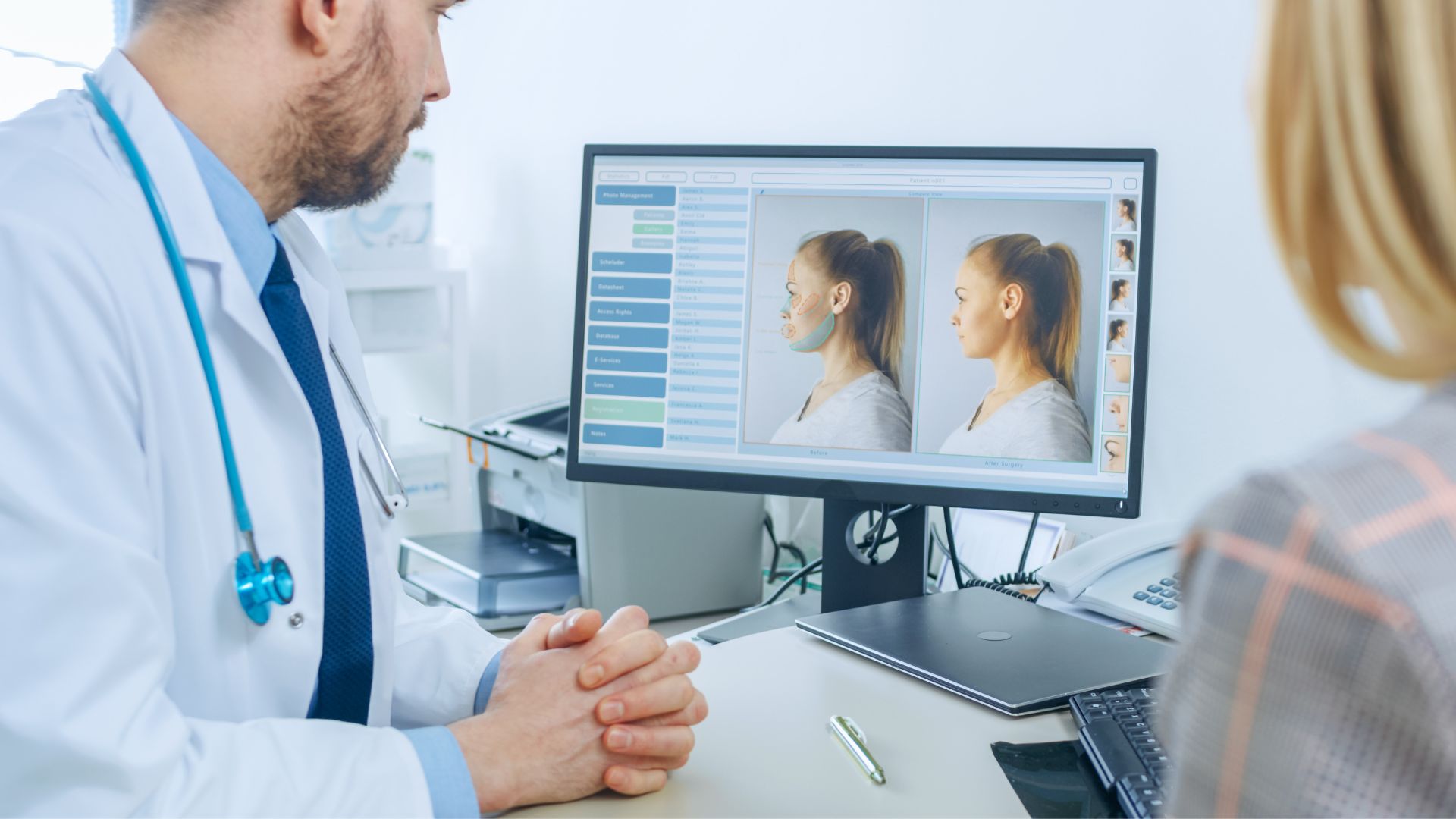 Once you have a decided to improve your body shape by plastic surgery, you wish your experience and results to be perfect.
But how do you find a reliable and experienced surgeon, a modern clinic, welcoming customer service, a cosy ward, delicious food and thorough individual attention?
If you are looking for all that and the best price-to-quality ratio for your plastic surgery, you should definitely consider Lithuania.
In this article, you will find all information about plastic surgery in Lithuania – from medical standards to best surgeons, prices, variety of surgeries, flight information, the processes and recommendations for a clinic.
Why is Lithuania famous for plastic surgery?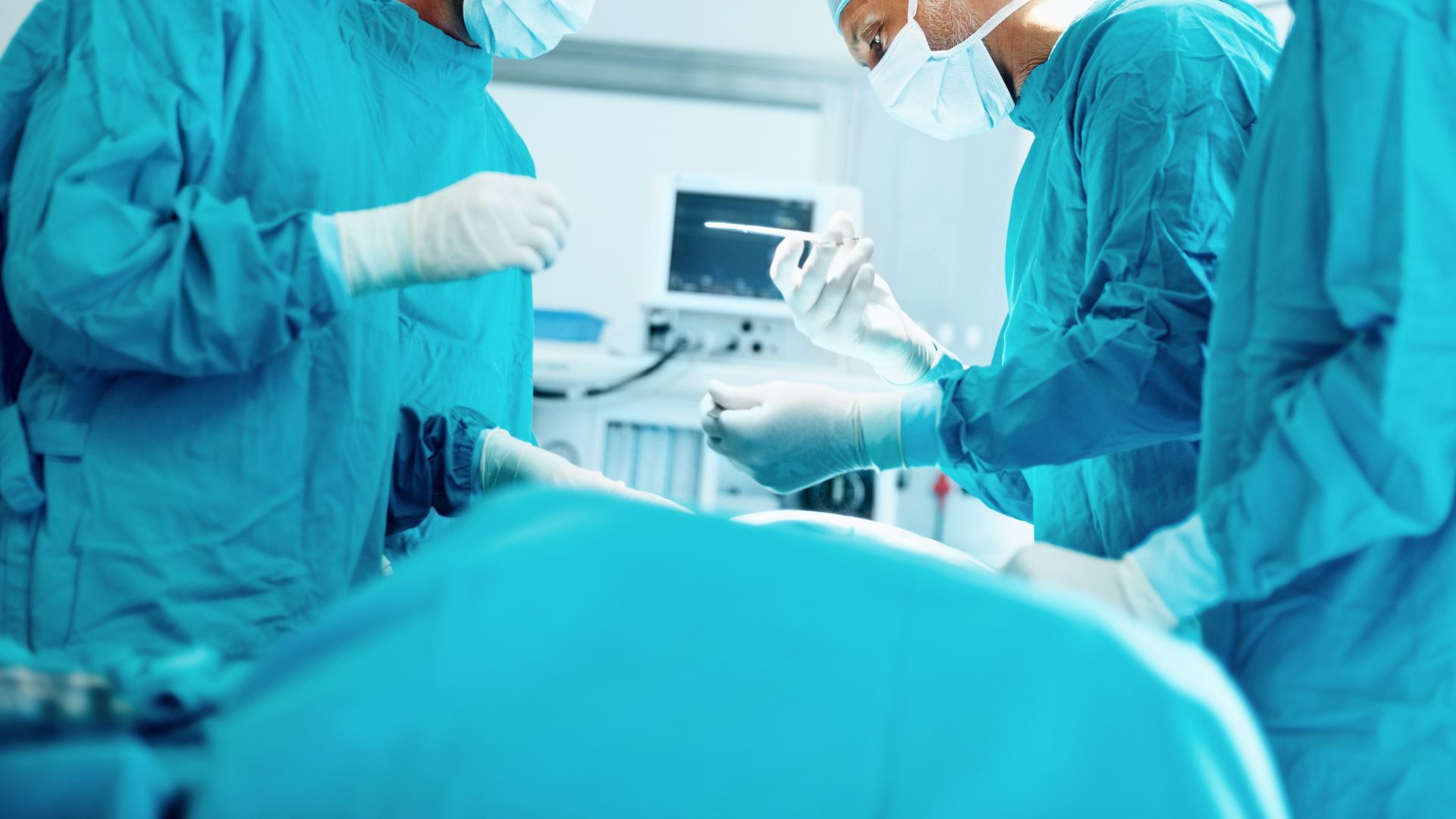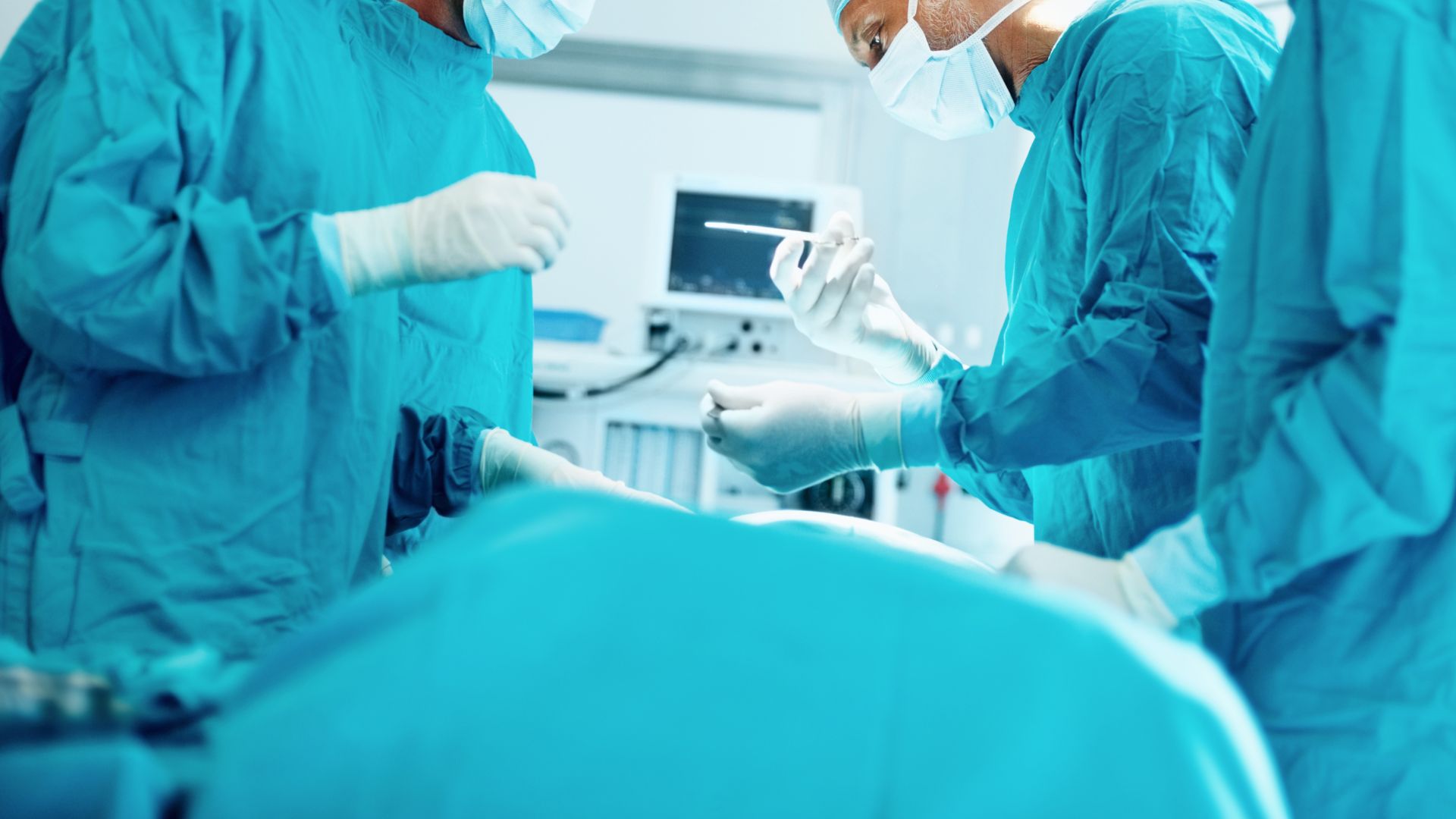 Less expensive than in other European countries
Plastic surgery in Lithuania will save you around 20-50% of the surgery cost compared to most countries in Europe and the UK.
Depending on the desired procedure scale, savings can account for 500 – 3000 or more euros.
Despite lower prices, you can expect splendid operation outcomes and the highest quality customer service.
Highest quality European standards
Lithuania boasts one of the highest beauty standards in the world, and thus world-class cosmetic surgery is no exception.
The clinics in Lithuania are modern and deluxe, while doctors use the latest and most reliable treatment methods with state-of-the-art operating equipment.
Lithuania's medical equipment and quality are strictly regulated by European standards, while Turkey cannot offer the same quality guarantee.
Shorter waiting times
The waiting time in Lithuania for plastic surgery is usually shorter than in more populated European countries.
Suppose you do not wish to wait half a year or more to receive plastic surgery in your country. In that case, you should consider Lithuania as a superior alternative.
You can book a consultation with one of the plastic surgeons in Klaipeda (beach city) or Vilnius (capital city) to find the waiting time for your desired procedure.
Lithuanian Surgeons are among the best in the world
Lithuanian surgeons are experienced specialists with long years of experience performing plastic operations daily.
They constantly participate in conferences and training to keep the standards up-to-date with the newest trends and practices.
Professional specialists in reconstructive and cosmetic surgeries are also members of societies in Lithuania and abroad.
It is a common practice among surgeons to enhance their skills in many countries worldwide yearly.
Staff can speak multiple languages at clinics
You do not need to worry about the language barrier because all staff at clinics usually speaks English and Russian fluently.
From plastic surgeons to dermatologists, beauty therapists, ENT physicians, orthopaedic traumatologists, and masseuses – all staff should be able to talk to you freely about the details of your procedure and recovery.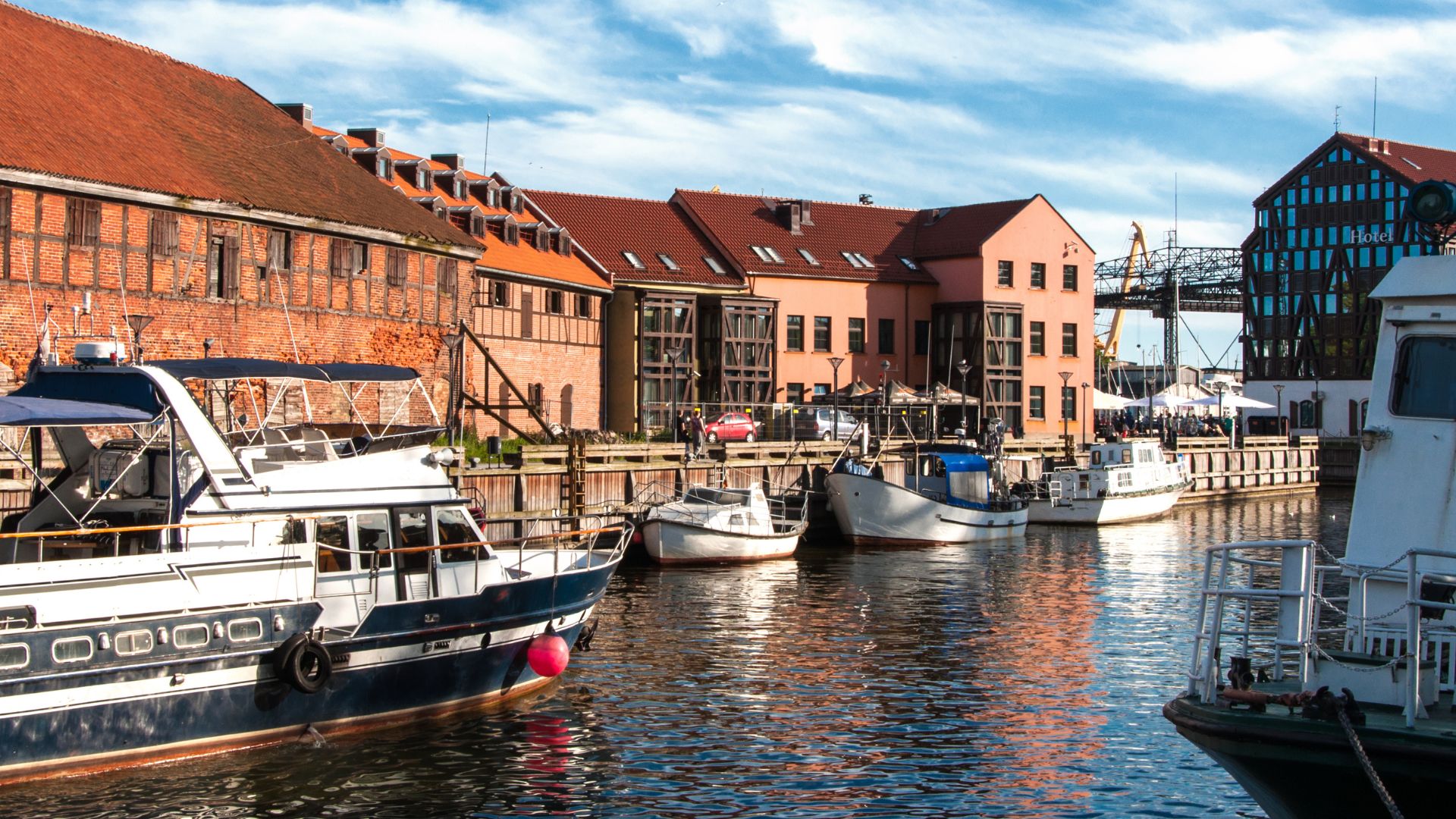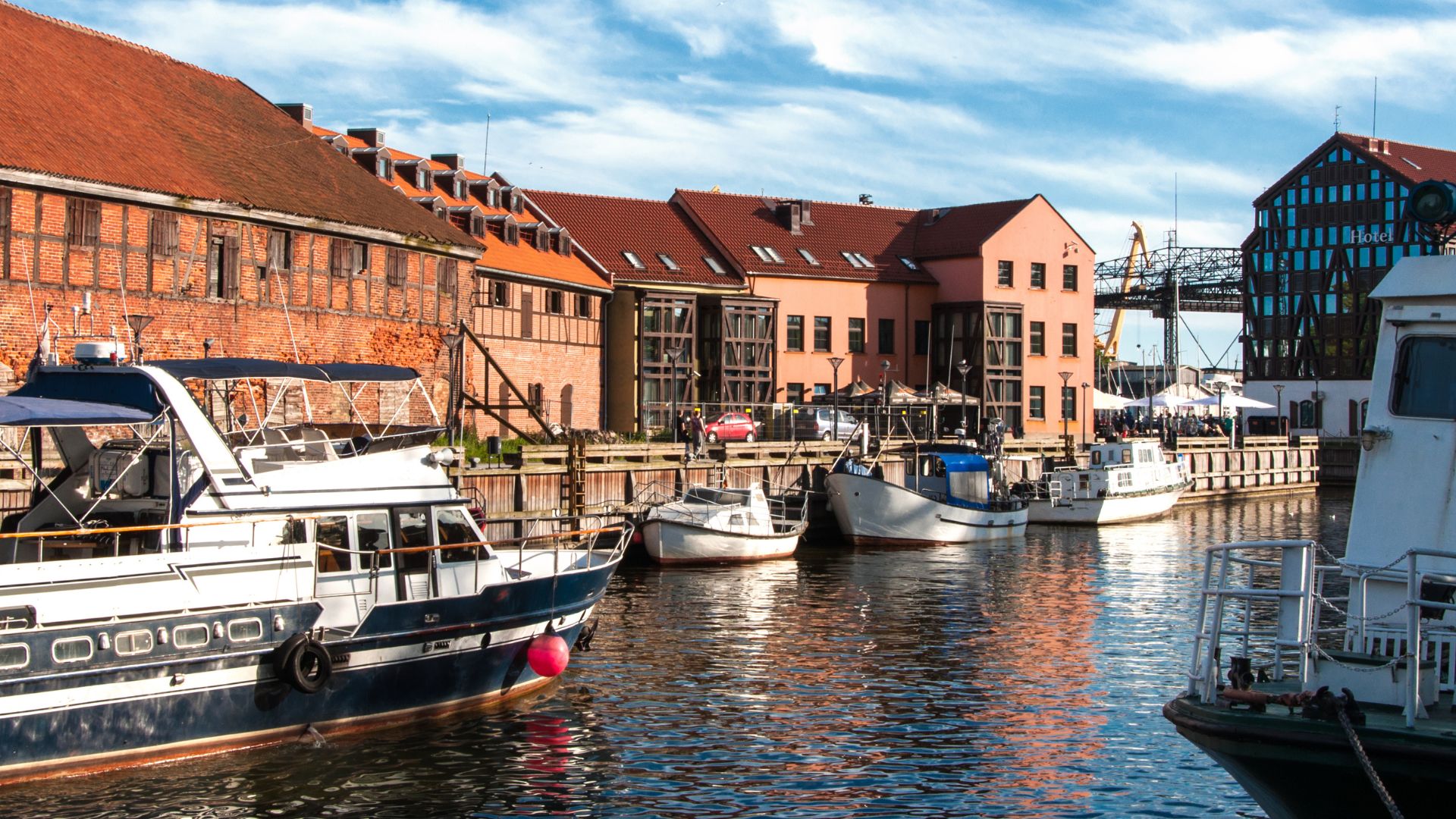 Lithuania is a hidden gem in Europe with beaches and lively culture to experience
Lithuania is a spectacular country with beautiful sandy beaches and relatively warm temperatures of around 20 degrees Celcius in summer in Klaipeda city.
Suppose you wish to do some fun activities. In that case, you can consider booking a tour (which we can organise), exploring the Curonian Spit (Unesco heritage) or a cosy old town with local cafes and bars.
If you desire more relaxing time, you can rest by walking by the sea, have massages, and rise to a 21st-floor rooftop for a fantastic sunset. One thing is for sure – you will find activities you'll enjoy in beautiful Klaipeda city.
While the capital city Vilnius is surrounded by castles, sparkling light green lakes, lush parks and mesmerising cultural architecture. Vilnius was the European capital of culture.
Wintertime in Vilnius is something magical and totally worth experiencing. As well as in summer, the energy in the capital is filled with action and arts.
So, why not combine the surgery with a vacation?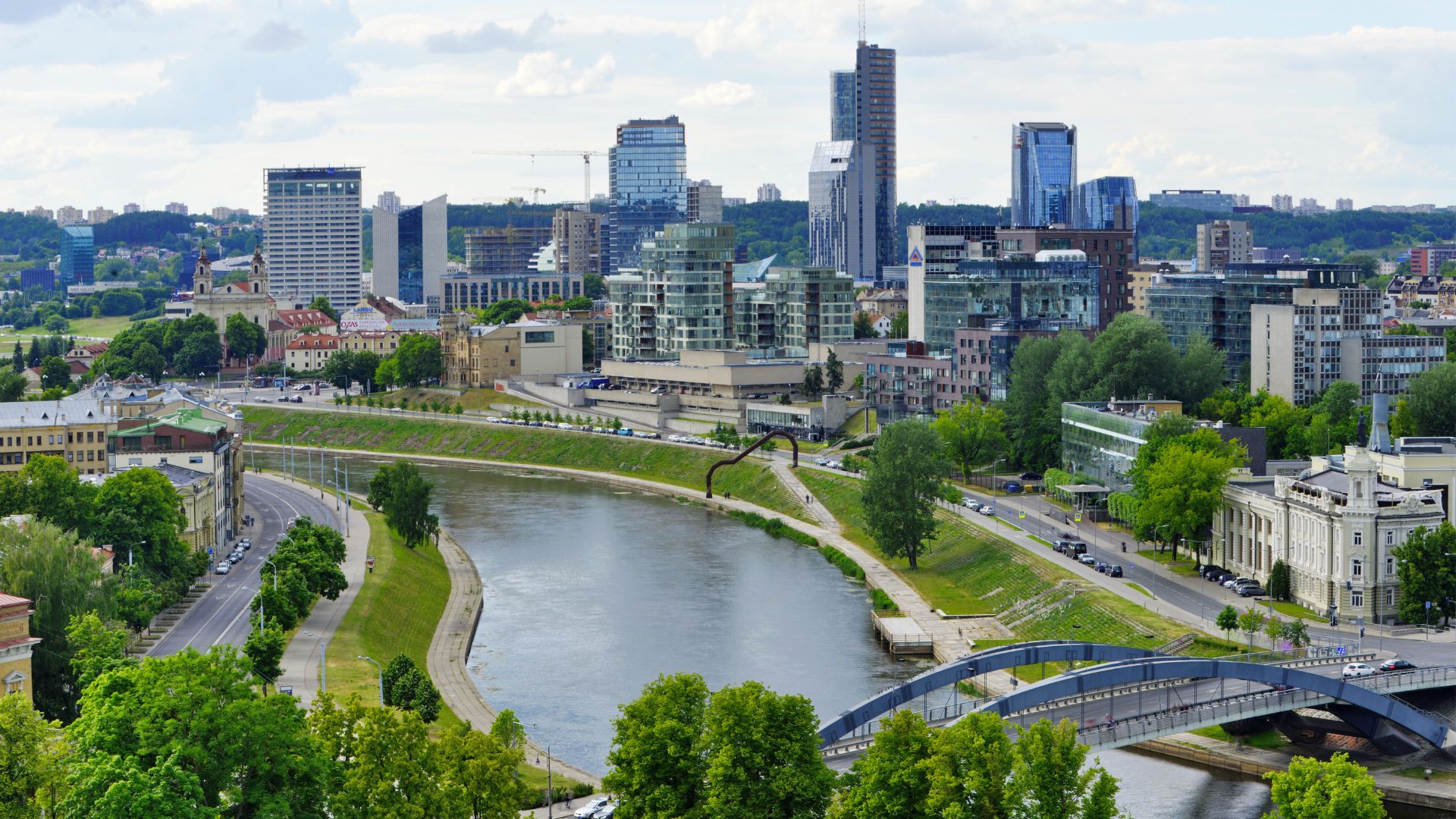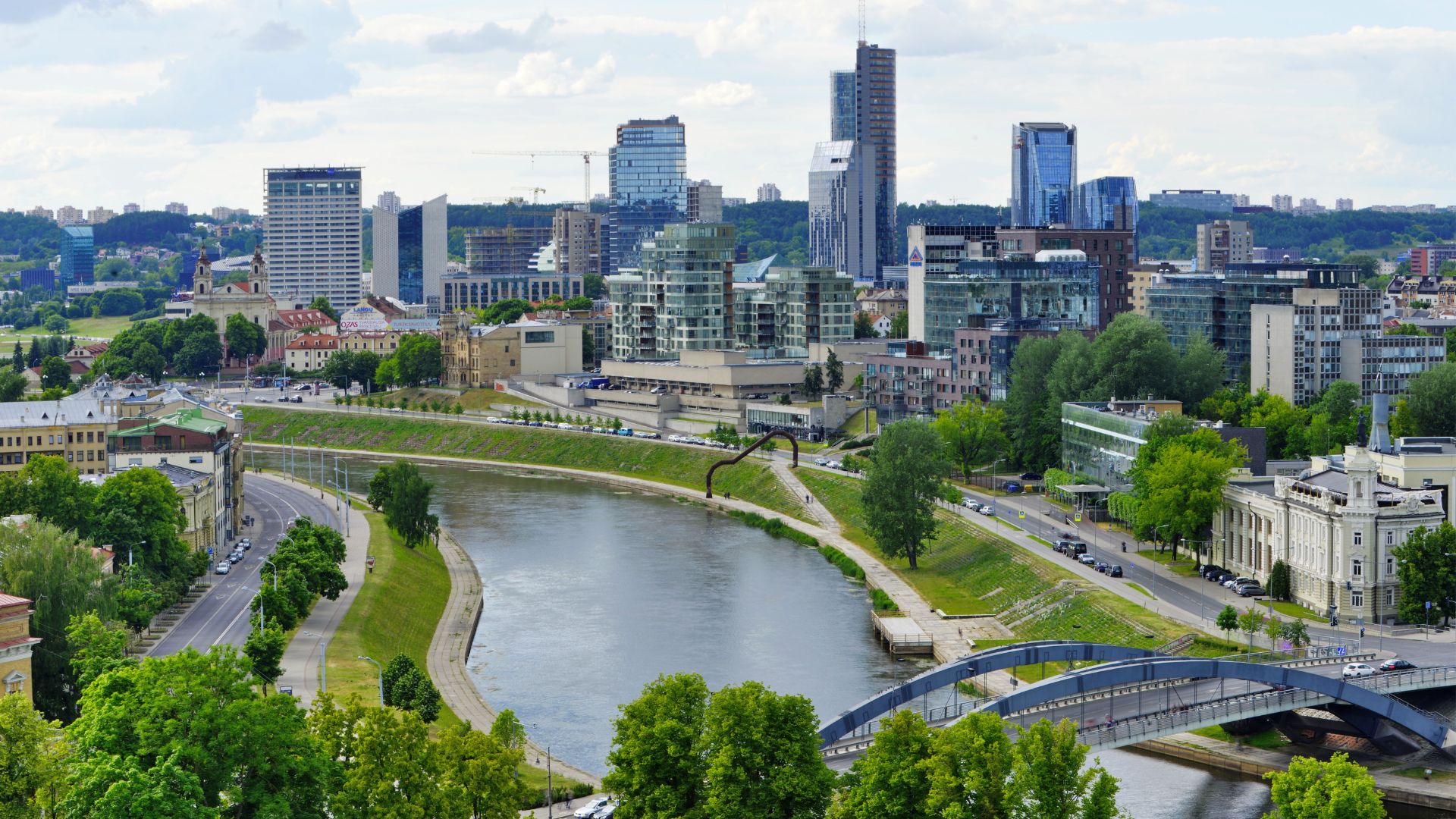 Travel package – surgery and accommodation
Exclusively for Clinicus Klaipeda clinic clients, we offer a combined service package for your convenience.
This is an appealing option with an arranged pick-up and drop-off from the airport, modern & cosy accommodation in the city centre (less than 1 min walk to the clinic), all required blood tests and plastic surgery.
If you wish to have organisational matters sorted out for you, we are happy to ease your journey.
What plastic surgeries are possible in Lithuania?
Aesthetic plastic surgeries
Are you thinking of having an operation to alter your body appearance for cosmetic rather than medical reasons? Here is a list of the major aesthetic plastic surgeries you can have in Lithuania:
Please see the full list of procedures:
Reconstructive plastic surgeries
Suppose you wish to have reconstructive surgery, which fixes the defects you were born with, caused by birth, disease or injury. In that case, you can find a clinic that performs excellent quality reconstructive surgeries in Lithuania.
The most common reconstructive surgeries:
Nose reconstruction
Breast reconstruction
Facial surgeries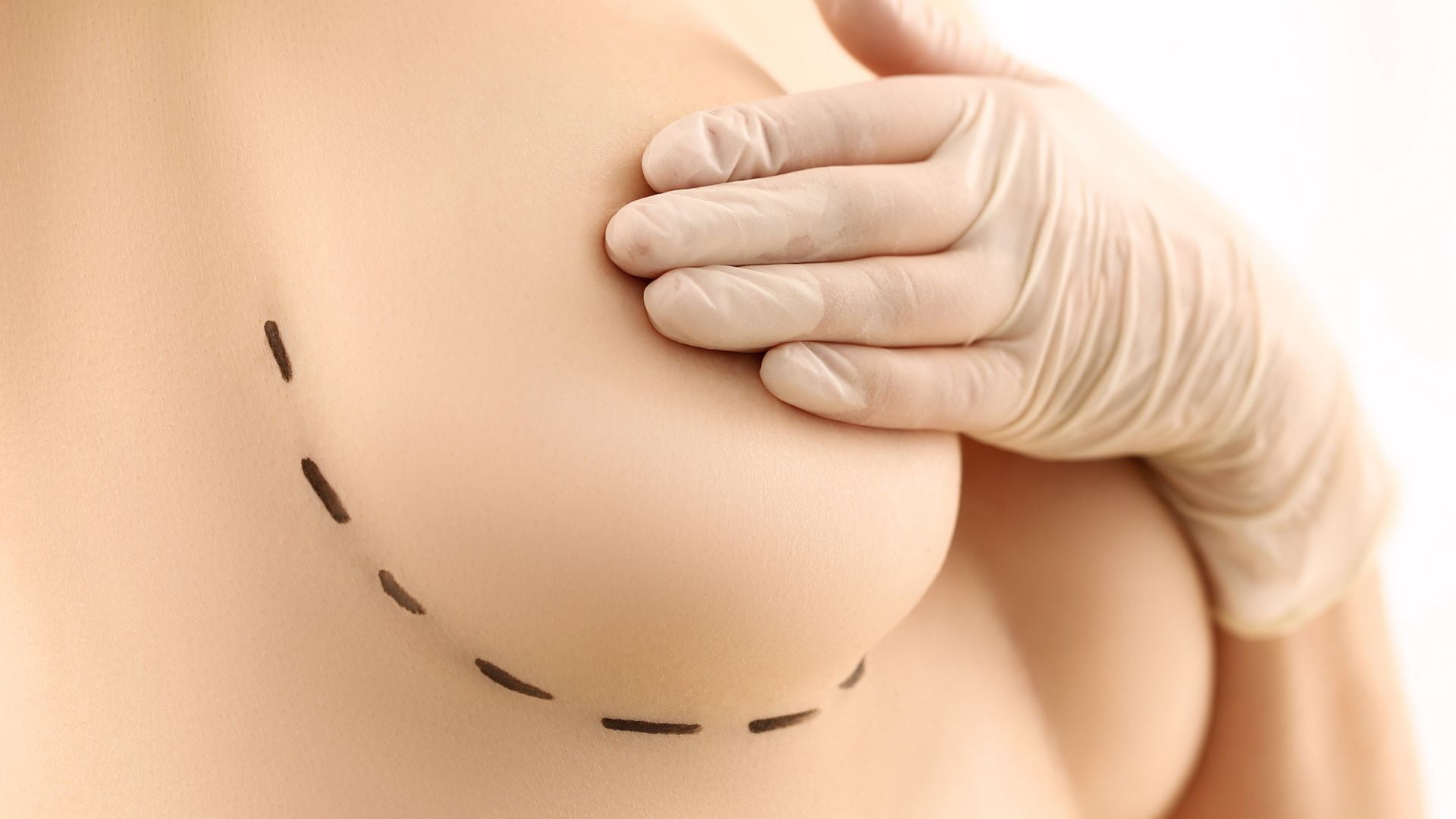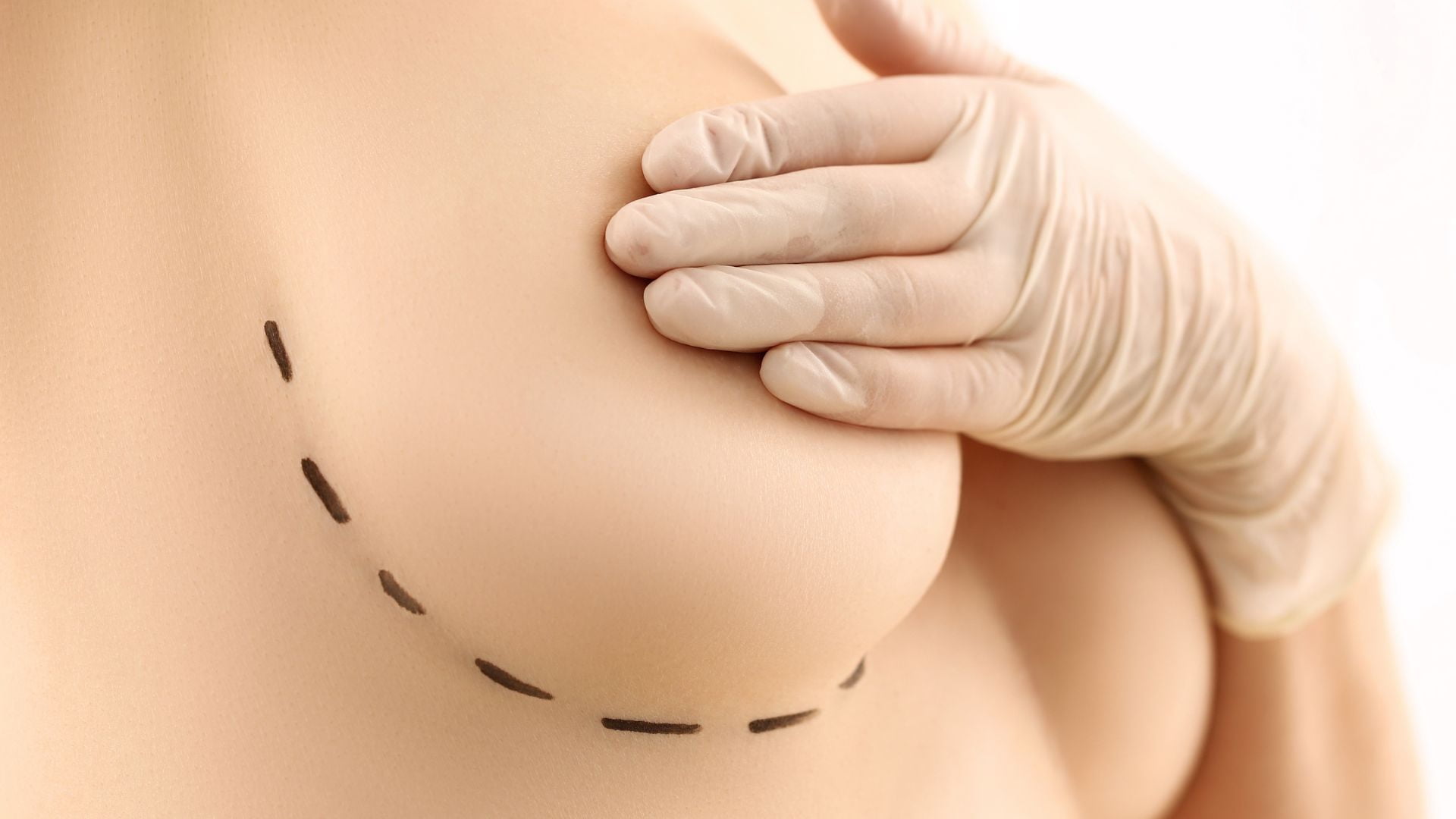 Before and after pictures of plastic surgeries
The price of plastic surgery in Lithuania
| SERVICE NAME | PRICE*, EUR |
| --- | --- |
| Mommy Makeover | From 6500 |
| Breast augmentation with implants | From 3350 |
| Breast lift | From 2800 |
| Tummy Tuck (Abdominoplasty) | From 3300 |
| Liposuction (belly/ back/ thighs/ knees/ shins) | From 1400/ 2000 |
| Buttocks enhancement with fat injection | From 2900 |
| Nasal correction (septum/nose tip/full nose) | From 1600/ 2500/ 3200 |
| Eyelid correction (upper, lower) | From 950 |
| Forehead – eyebrow lift | From 1400 |
*The given price is approximate and might have changed at the time you view this article. Visit the pricelist to see actual prices. You can book a consultation to find out the cost for your individual case. 
Save more with combining plastic surgeries
You can get the best price by combining several procedures at one visit. Thus, if you're considering making any other procedures in the future, it is sensible to have both simultaneously. The most popular combined surgeries are "Mommy Makeover" and body contouring with a breast lift.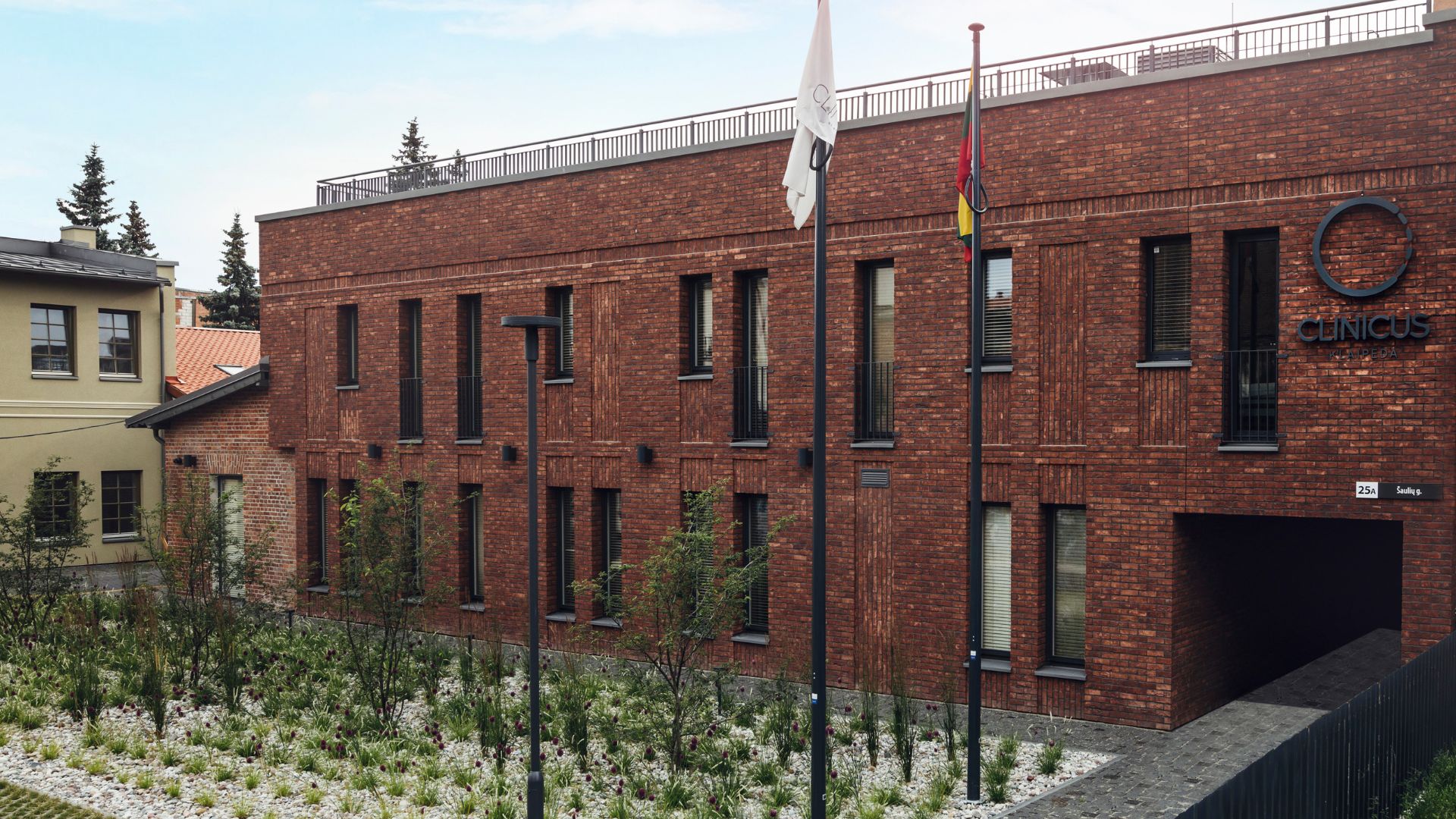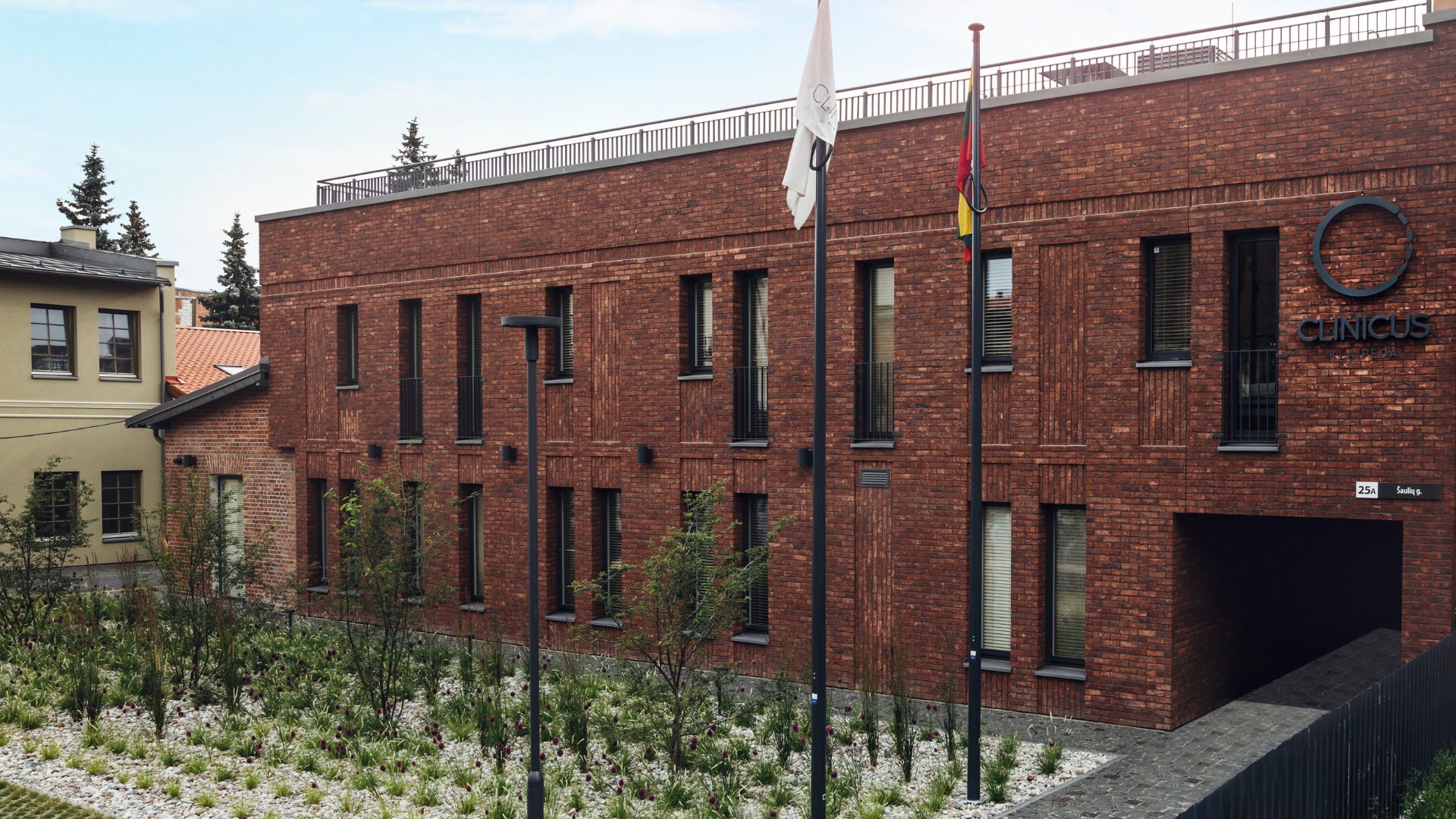 What is the process of having plastic surgery in Lithuania?
Decide with confidence
Should you consider having plastic surgery, you must be mentally prepared. The surgery results will bring the most confidence in yourself if a patient is honest and wishes for a physical change purely for one's own liking and not due to external pressure.
Book a consultation with the plastic surgeon (live or online)
Once you have a vision in mind, contact one of our plastic surgeons in Klaipeda or Vilnius. We can either arrange a live meeting if you are in Lithuania or a consultation online or via email. We will discuss your current medical situation, the desirable results, the scope of the operation, the course, and the post-operative period. At Clinicus, it is possible to make 3D visualisation to see your future self.
Health check and book the date
Through e-mails, we will continue to collect information about your state of health with a questionnaire. Sometimes additional photos or documents may be required. Once the patient decides on the scope of the operation, the date and other organisational matters are arranged. You can contact your curator anytime regarding the questions that have arisen.
The day of plastic surgery
Upon the plastic surgery date, we will ask you to fill in consent forms and make the payment. Then you can get comfortable in your ward and prepare for the change. Later follows a consultation about anaesthesia and surgery. You will discuss with a surgeon what is going to be performed by drawing the lines at where the incisions should be made.
Recovery night at the clinic
After the operation, you shall stay in the clinic for 1-2 days. It depends on the scope of the surgery. The nurses are present 24/7, and a doctor is available (once called) if anything unexpected happens. We will also cater the diet according to your wishes and needs.
 Appointments for further visits
Before you move home to rest, we will arrange all the necessary meetings to change bandages and stitches. Also, we'll organise massages and additional visits to the doctor. We will explain in detail the post-operative regime and medicine to be taken at home. The curator will contact you to ensure you're healing fine.
How to get to Lithuania by flight for plastic surgery?
For plastic surgery in Klaipeda city, it is most convenient to fly to Palanga Airport, just a 30-minute drive to Klaipeda city centre. Clinicus Klaipeda can arrange an individual transfer to your accommodation in Klaipeda city for a reasonable price.
Direct flights to Palanga Airport operate from:
Denmark – Copenhagen
United Kingdom – London (STN, LTN)
Ireland – Dublin 
Norway – Oslo
Direct flights to Kaunas Airport operate from:
Ireland

Belgium

Bulgaria

Cyprus

Denmark

Greece

Germany

Spain

Slovakia

Italy

Israel

United Kingdom

Norway

The Netherlands

Sweden

Switzerland

Poland
If you choose to have a plastic surgery in Lithuanian capital Vilnius, you can find direct flights from UK, Ireland and many European countries. Vilnius Airport is just outside Vilnius city, around 20-minute drive.
Direct flights to Vilnius Airport operate from:
Ireland

Albania

Armenia

Austria

Belgium

Denmark

Greece

Germany

Iceland

Spain

Italy

United Kingdom

Cyprus

Croatia

Norway

The Netherlands

Portugal

France

Finland

Sweden

Switzerland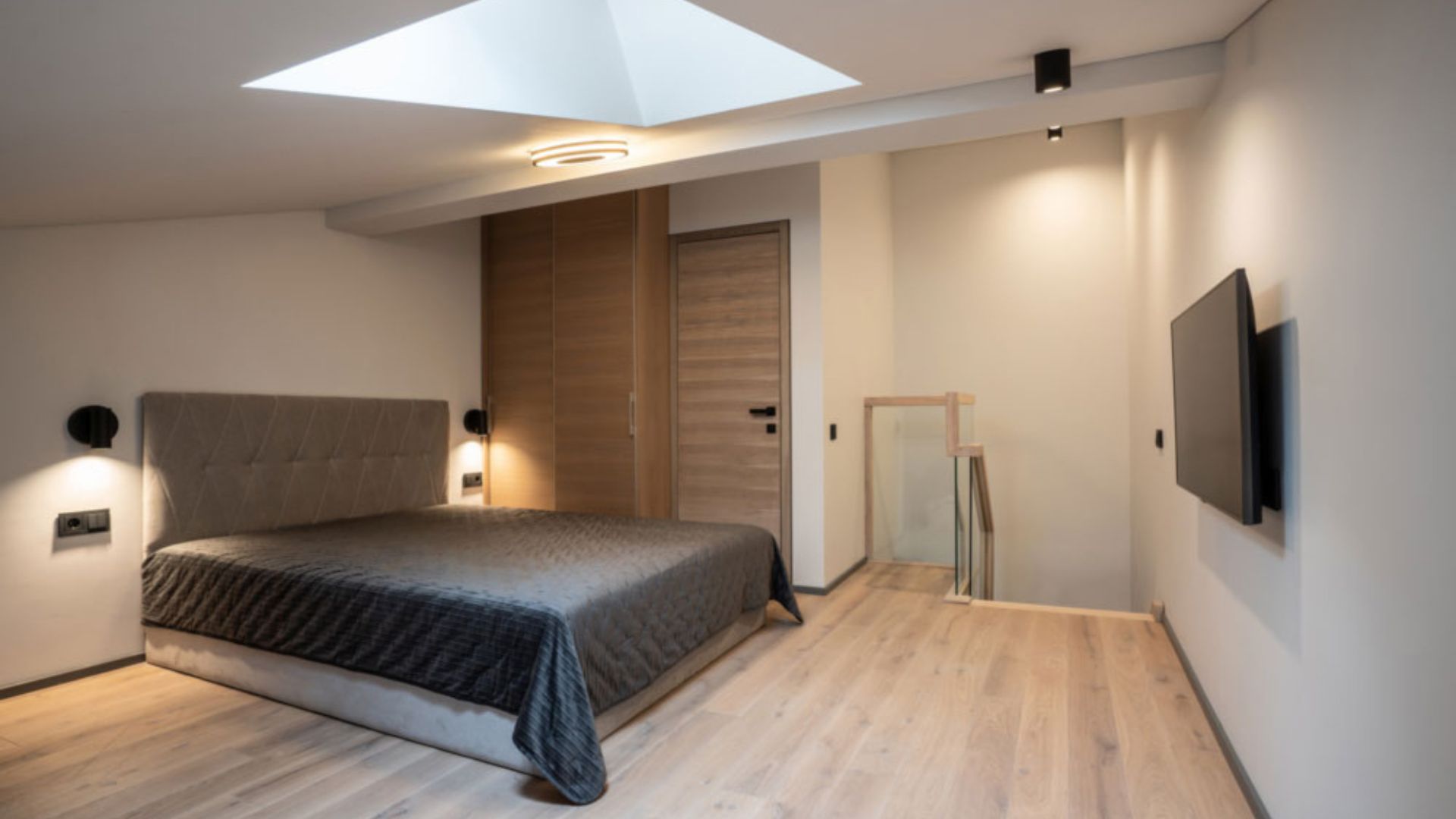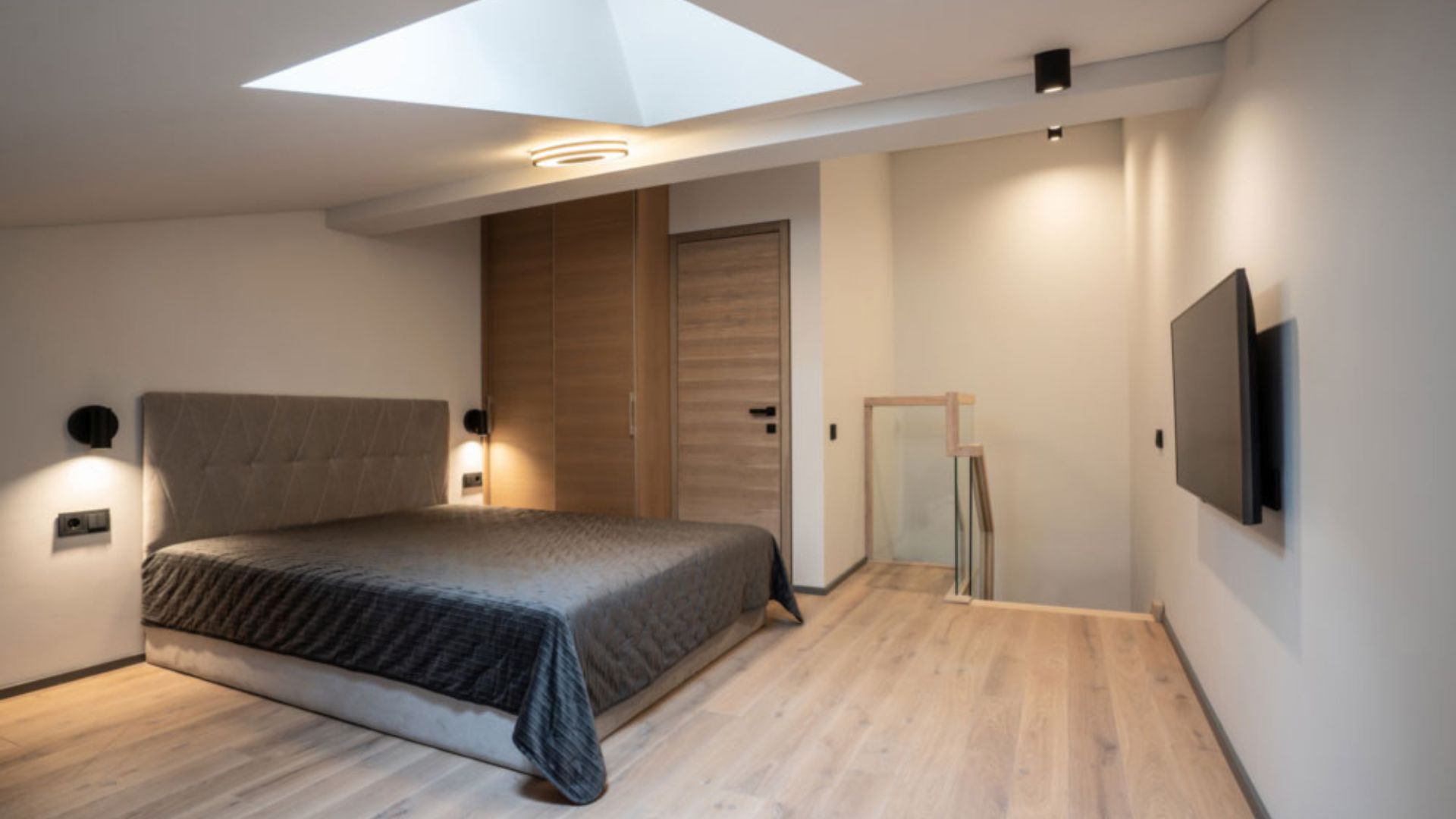 How long shall you plan to stay in Lithuania?
It would be best if you spend around 7-14 days in Lithuania without counting the days for flights. The length of your stay will vary depending on the complexity and size of plastic surgeries. The doctor will specify the exact number of days for your recovery during the initial consultation. So you can plan your trip/ holidays accordingly. 
Plastic Surgery Package: plastic surgery, airport transport and modern accommodation
What is included?
Would you like to have significant organisational matters lifted off your shoulders? We can easily arrange an airport pick-up/drop-off, blood tests, and accommodation for you. In that case, you needn't worry about your trip too much. The only thing you need to do is to pack your bags and book your flights while we do the rest.
Note: This package is only valid for Clinicus Klaipeda clients.
See the modern accommodation in Klaipėda
The accommodation is in the heart of Klaipėda city. It is comfortably located less than 1 minute walk from the clinic. Shopping centres, cafes and restaurants, grocery stores, parks and other attractions surround it within a 1-5 minute walking distance. 
Modernly designed apartments have one bedroom with a TV and a fully equipped kitchen with a dining room.
Recommendations for Clinicus
Plastic surgeons at Clinicus
Why choose Clinicus for your plastic surgery in Lithuania?