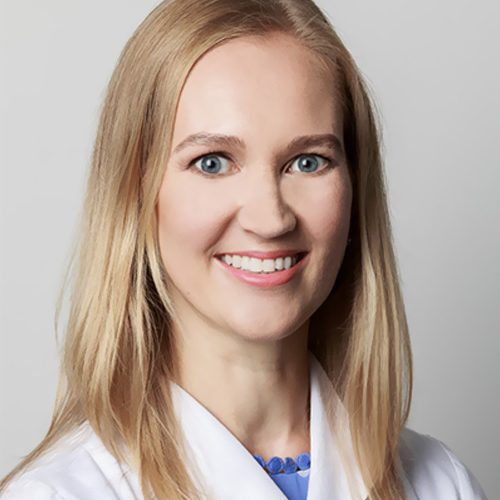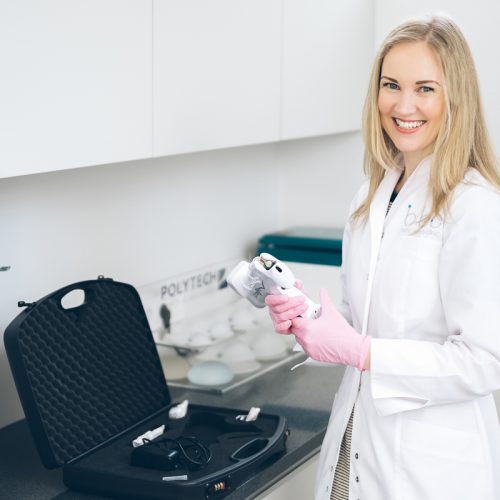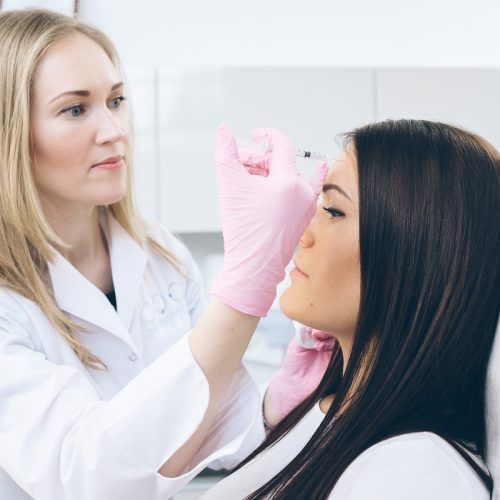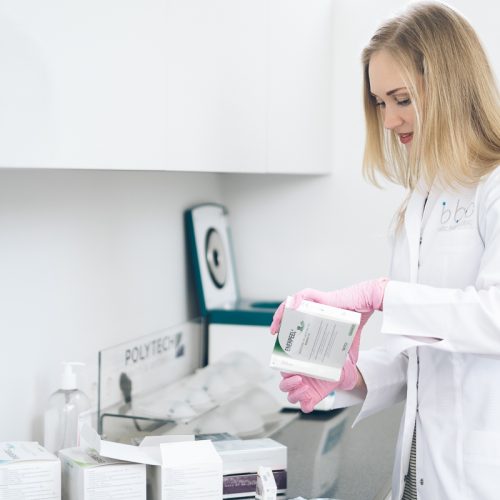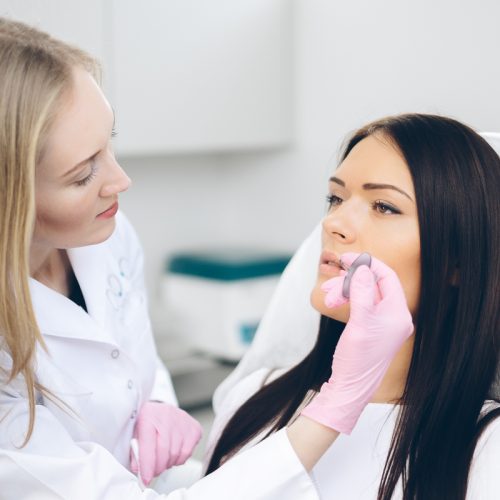 Agnė Bagdonė, a dermatovenereologist who accomplished her residency training in Klaipėda and Kaunas, consults and provides treatments using modern methods to patients of all ages, as well as laser skin treatments.
Beauty treatments are no longer a taboo
'Nowadays, plastic surgery services, as well as various beautifying treatments, are no longer a taboo. It is not a shame anymore to talk with your friends about having your wrinkles smoothed or botox injected over a cup of coffee. An increasing number of people use these treatments. Some customers come once a year, while others visit us much more often'

Agnė Bagdonė
Proper skin care is what one needs to do every day at home as well, so the physician advises patients and selects the right cosmetics to ensure that the medical treatment produces a more effective result.
Doctor A. Bagdonė spends a lot of time communicating with patients: she thoroughly explains what kind of treatment will be performed, the expected result, and possible complications. 'Communication is extremely important. There should be no misunderstanding between a doctor and a patient, therefore, I attach great importance to communication – though it is possible to perform a treatment in 10 minutes, I may work on it for 30 or even 40 minutes, as attention to each individual case is what ensures the best result', says the dermatovenereologist at CLINICUS KLAIPĖDA, who always strives to make sure that the patients are happy with the treatment.
The choice of the field of study was inspired by her future husband
A. Bagdonė, who comes from a family of well-known medical doctors from Plungė, had few doubts when the time to choose the subject of studies came. The priority of the school graduate with excellent marks was medical studies. Her father Vytautas, who worked as an obstetrician gynaecologist for many years, and her mother Aldona, a nurse, approved of their daughter's choice. The parents supported Agnė, urging her to choose the studies that were appealing to her. 'We can tell you just how it is in medicine,' the doctor remembers what her parents told her more than a decade ago.
After 6 years of general medical studies at the Lithuanian University of Health Sciences and 1 year of internship, A. Bagdonė was considering the field of pediatrics, however, meeting her future husband, R. Bagdonas, a plastic surgeon who worked at the Klaipėda State Hospital, helped her to make a final decision. He inspired his future wife to choose dermatology studies so they would be able to work together in the future, combining the knowledge gained. Today Rokas and Agnė are united not only by marriage and their four children but also by CLINICUS KLAIPĖDA, which they founded in 2014.
'We always emphasize a comprehensive approach to the patient's problems: from the condition of the skin to the method of treatment. We can always perform plastic surgery but it won't ensure a favourable effect if the skin needs healing. If the condition of the skin is poor, I, as a dermatologist, prescribe appropriate treatment, and only after that the patient may undergo plastic surgery'

Agnė Bagdonė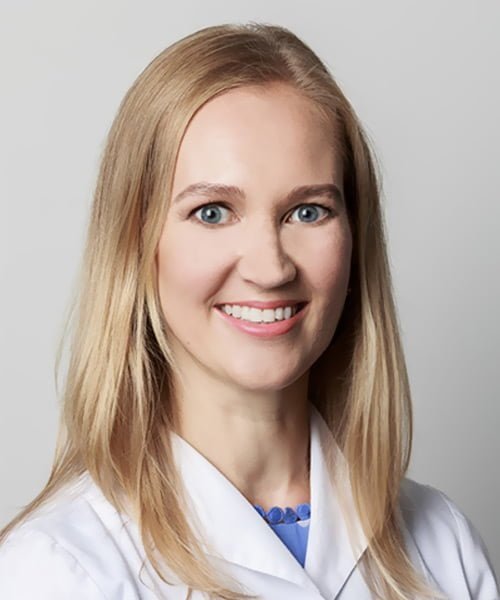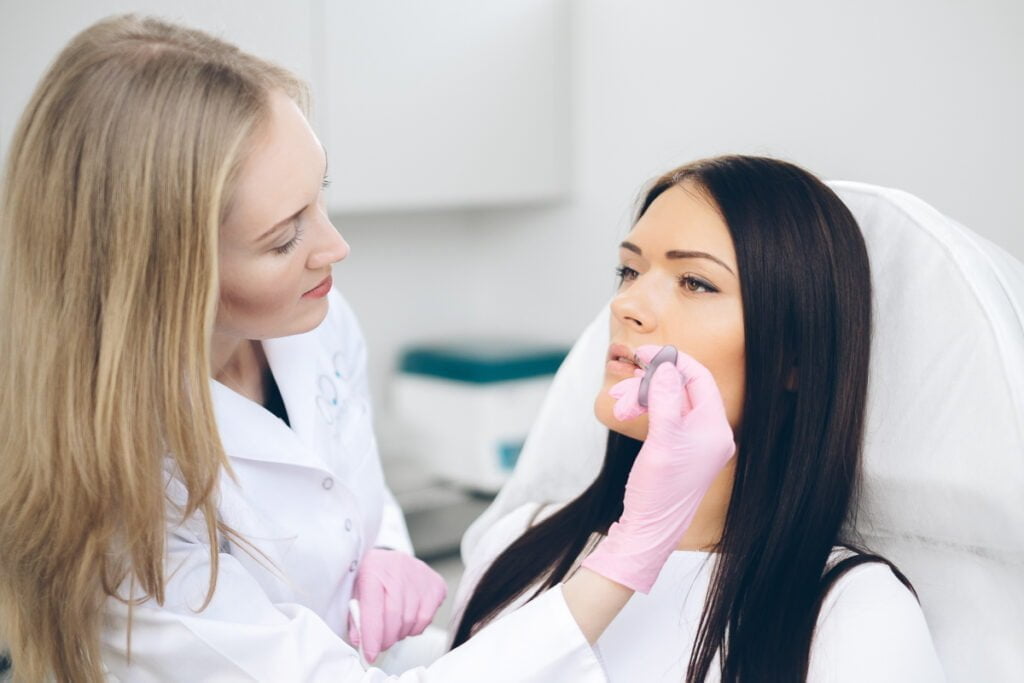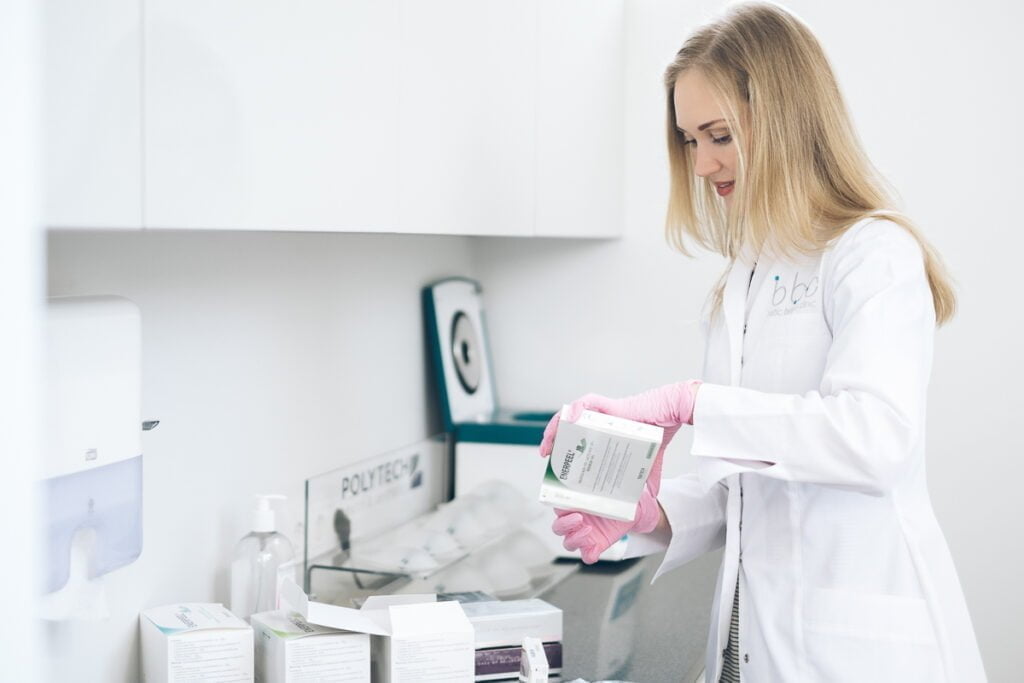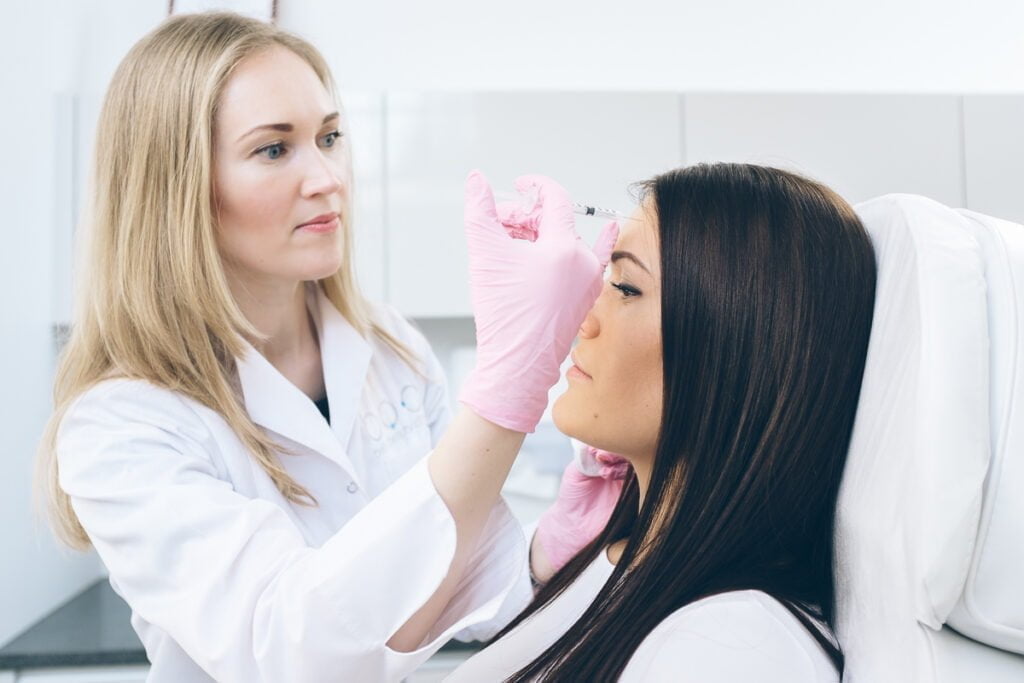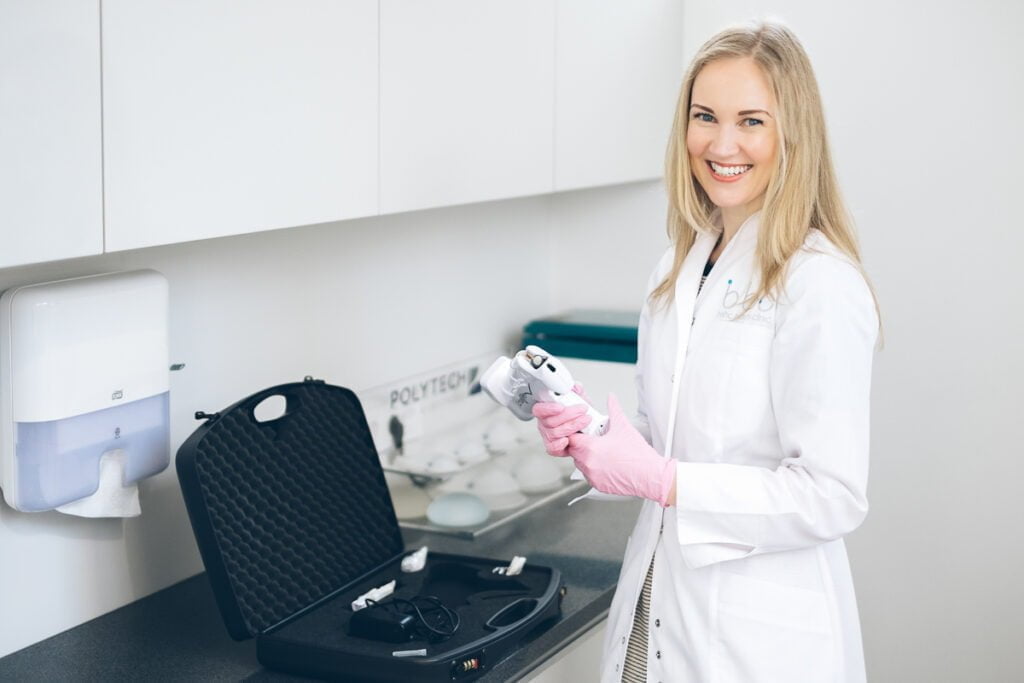 Do You feel the urge for some changes? Let's start from a professional medical consultation.