A nose is the face's most prominent feature. If you feel discomfort about its looks, plastic surgery can alter the size and shape of the nose and nasal tip to your liking.
People from the UK, Ireland, Norway, Denmark, and the rest of Europe are travelling to Lithuania for a rhinoplasty. World-class surgeons, modern medical facilities, and affordable prices make Lithuania an incredibly attractive destination for medical tourism.
In this article, you will find everything you need to know about travelling to Lithuania for rhinoplasty – the variety of plastic nose surgeries available, the price list, procedures, flight information and clinic recommendations.
What is rhinoplasty?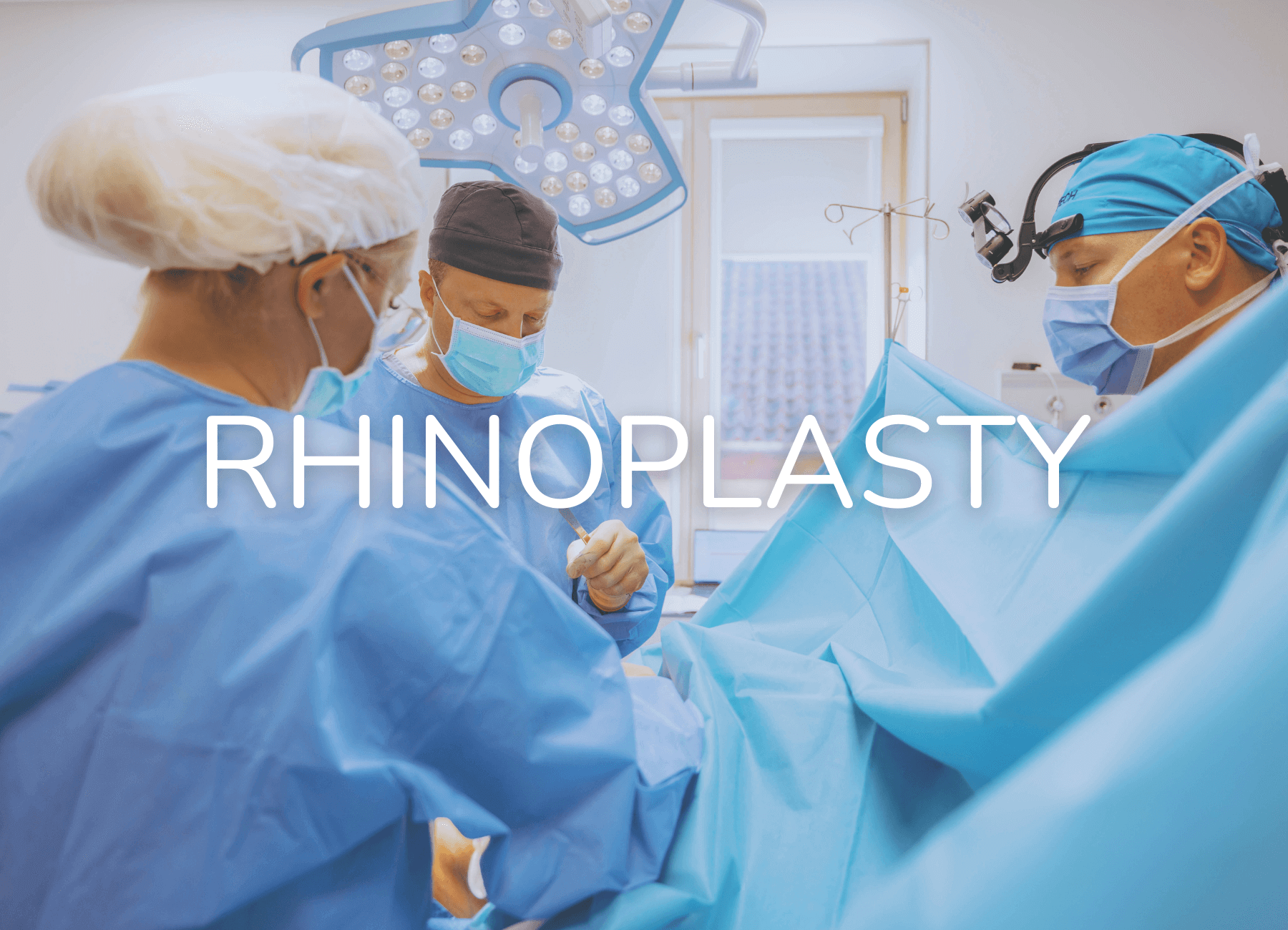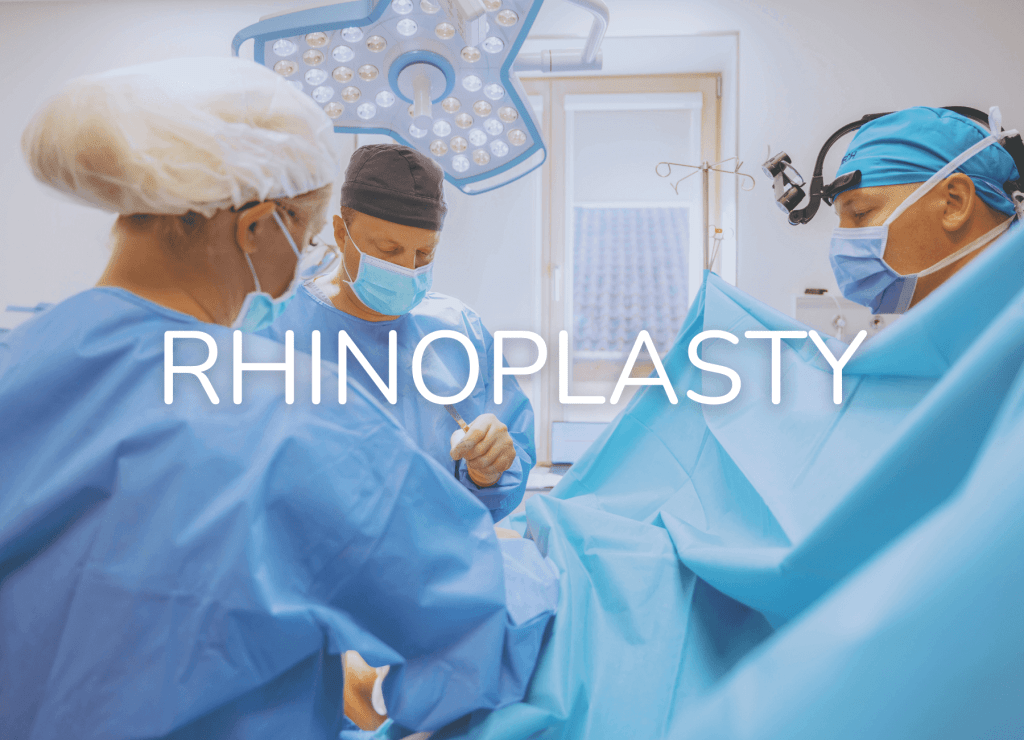 Rhinoplasty (also known as a nose job) is a term that describes nose alterations, such as shape, size, and functionality by plastic surgery. It may be a cosmetic surgery to gain better aesthetic looks and a reconstructive surgery to return proper nose functionality after injury or due to a birth defect.
The primary result is visible after 4–6 weeks, although a new nose contour usually sets in within a year. The improved version of the nose is long-lasting. After a successful nose job in Lithuania, you shall no longer need to return to the surgeon.
Possible corrections by nose surgery
The size of a nose to make it proportionate to the face
Nose bridge width or size, nostril position
Nose profile view, a visible bump or indentation of the bridge
Enlarged or bulbous nose tip
Large, wide, or deformed nostrils
Nasal asymmetry
What kind of nose plastic surgeries available in Lithuania?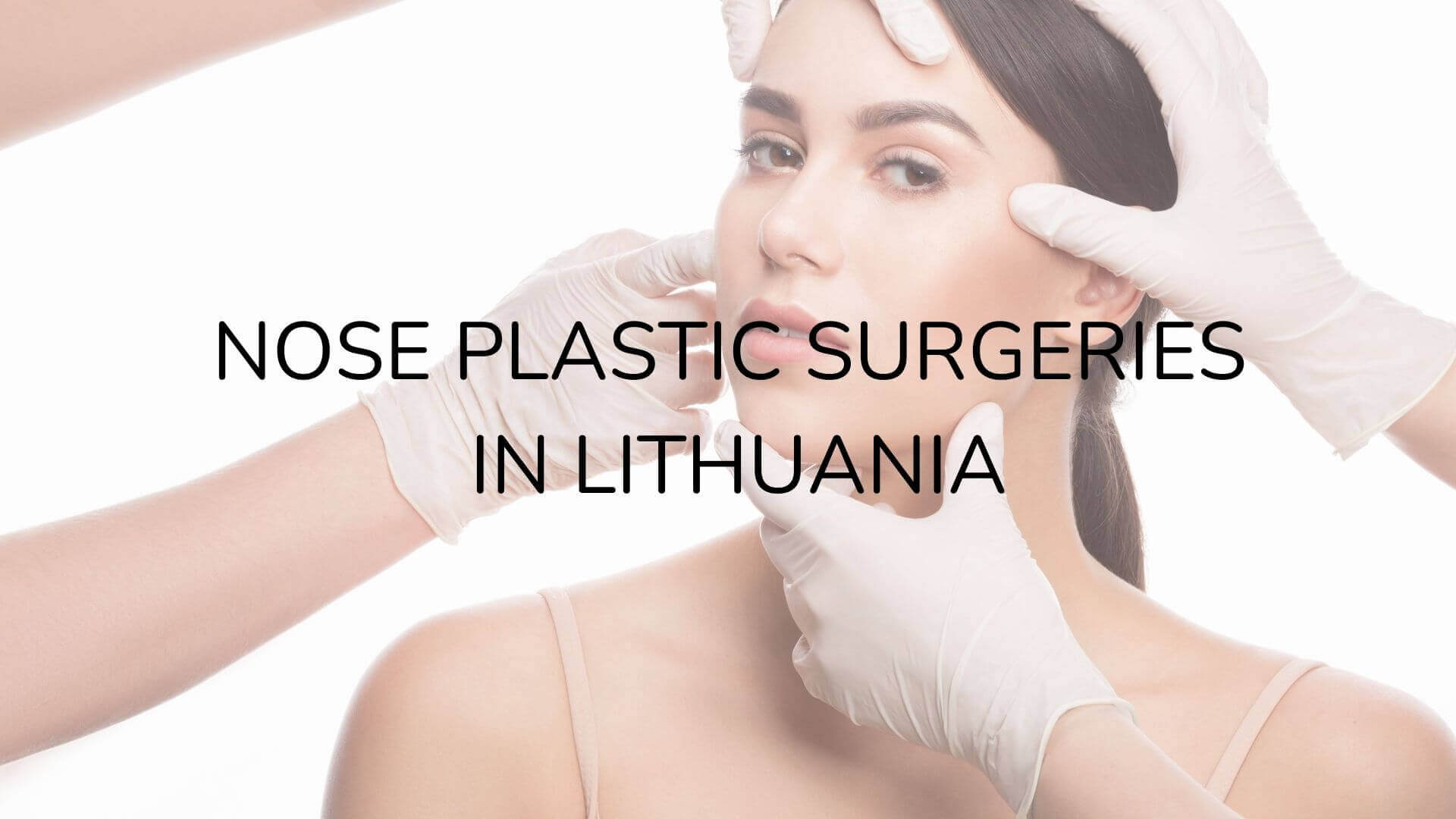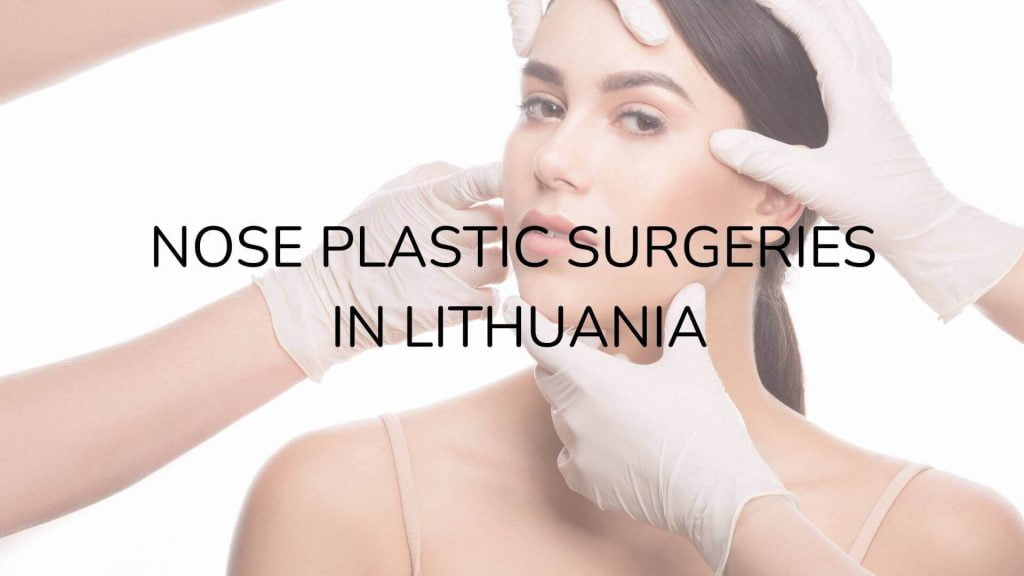 Full nose correction
Such plastic surgery involves shaping the nose, lowering the hump and narrowing/raising the tip of the nose. People choose full nose correction to achieve a pleasing aesthetic look, where the nose looks attractive and proportionate to the face.
Nose tip correction
Nose tip correction plastic surgery includes altering just the tip of the nose to balance its looks with the rest of the nose and facial features.
Nasal septum correction
The nasal septum is the cartilage and bone in the middle of your nose. When it has deviated to either side, it may cause difficulties in breathing, snoring, and other health issues. Nasal septum correction enables you to breathe freely again.
Nose reconstruction
The main goal of nose reconstruction is to restore damaged respiratory function. At the same time, it brings back the prior nose looks if it is distorted. Reconstructive nose surgery is necessary after nose fractures, partial loss of nasal tissues, previous nose surgeries or nose loss.
Risks of rhinoplasty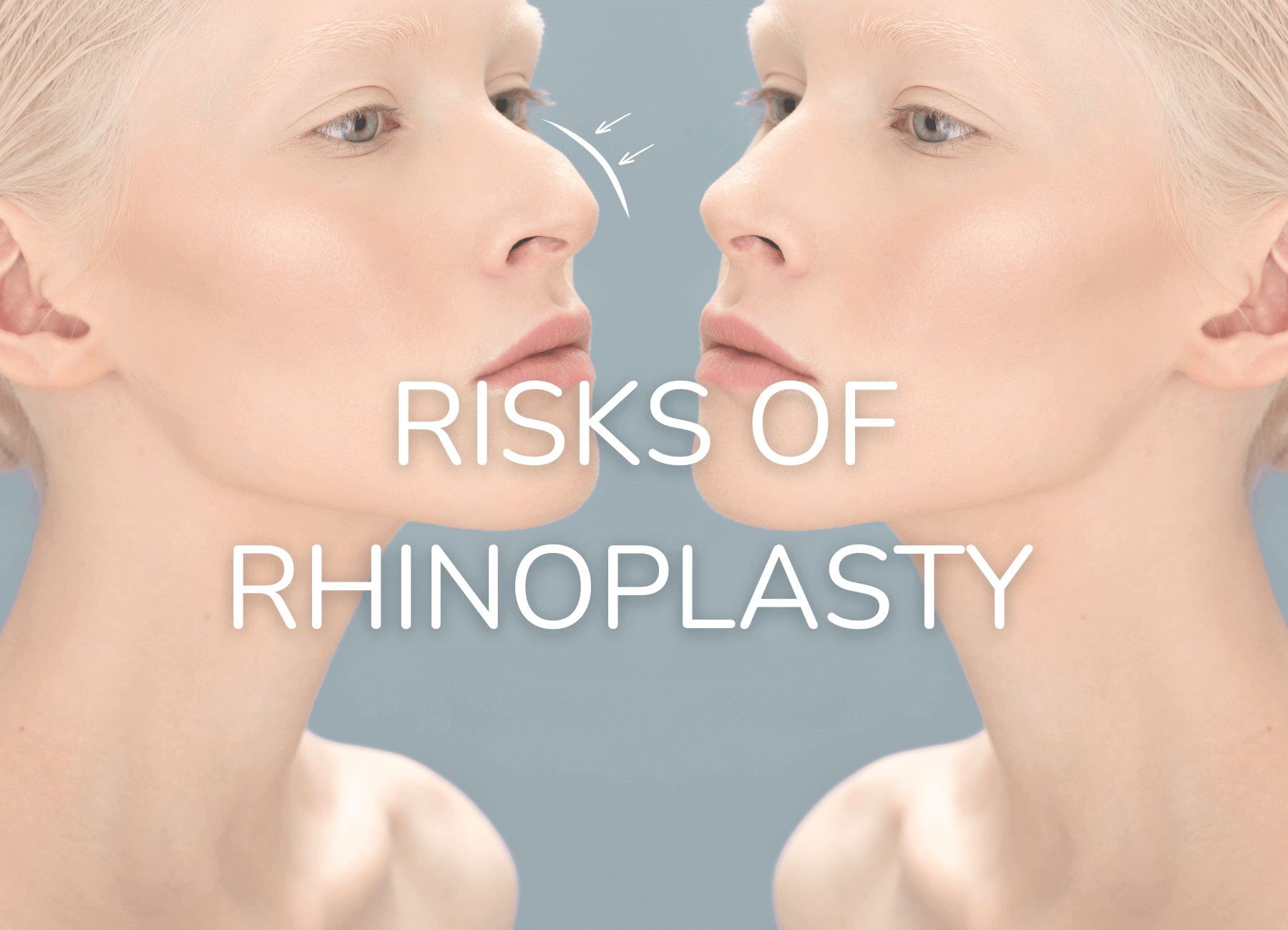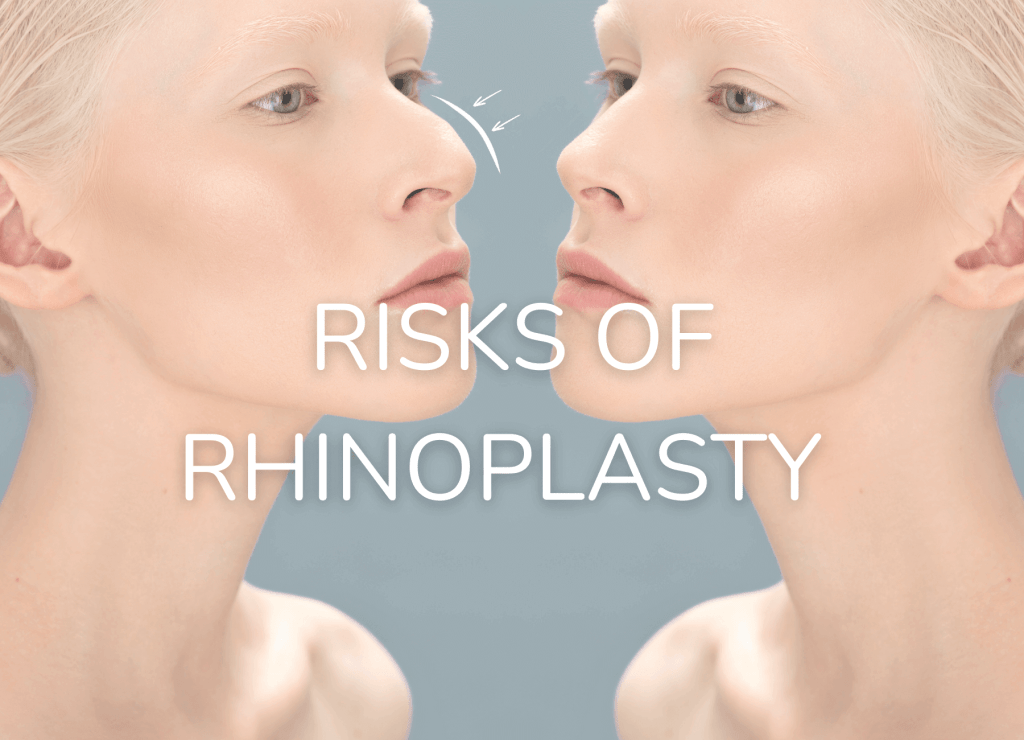 Just like all plastic surgeries, rhinoplasty comes with some risks. They include:
Anaesthesia risks
Difficulty breathing
Alteration of your sense of smell
Infection
Scarring
Before scheduling surgery with a clinic, you should consider all the risks and discuss them with a surgeon.
What is the price of a nose job (rhinoplasty) in Lithuania?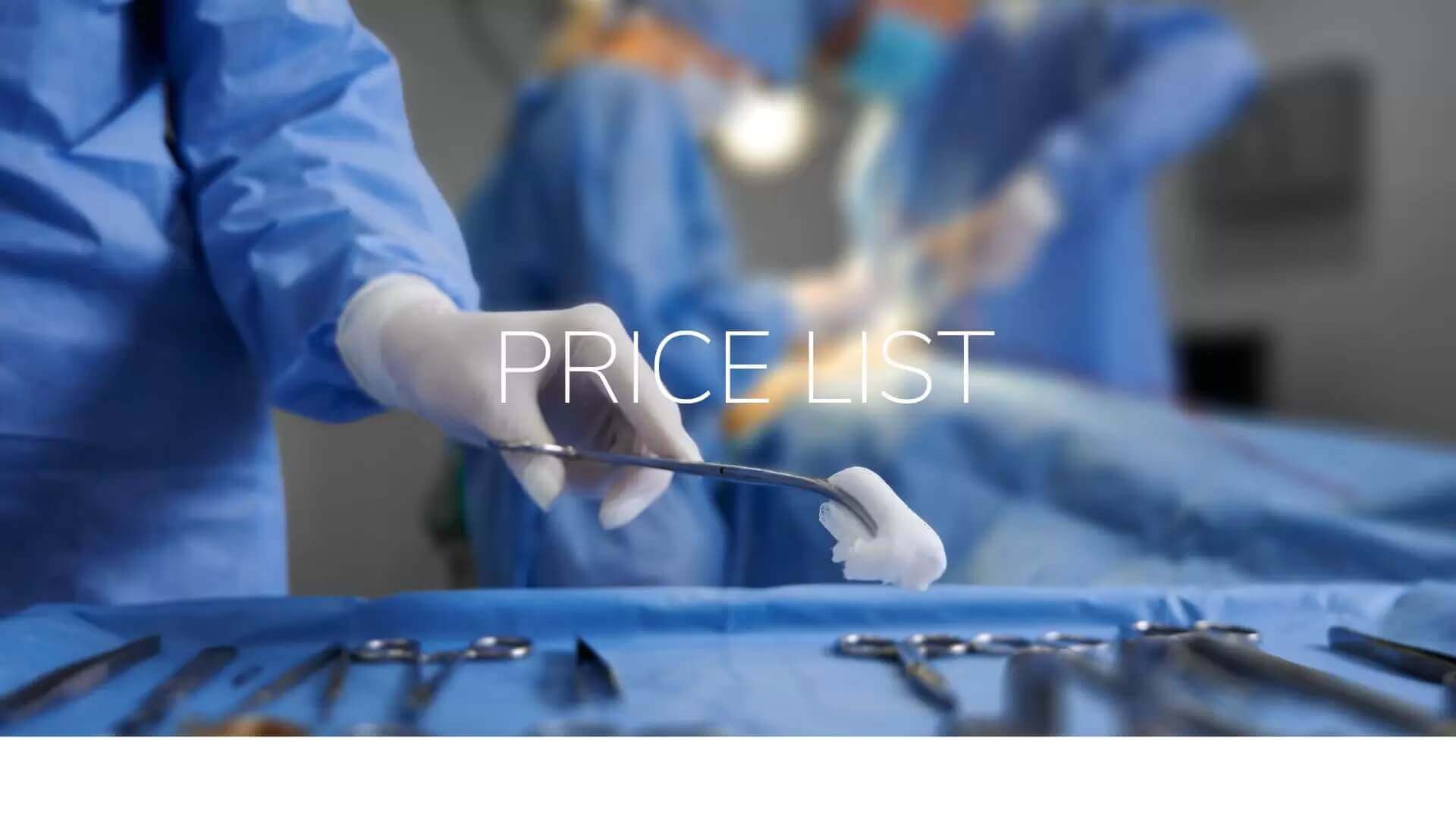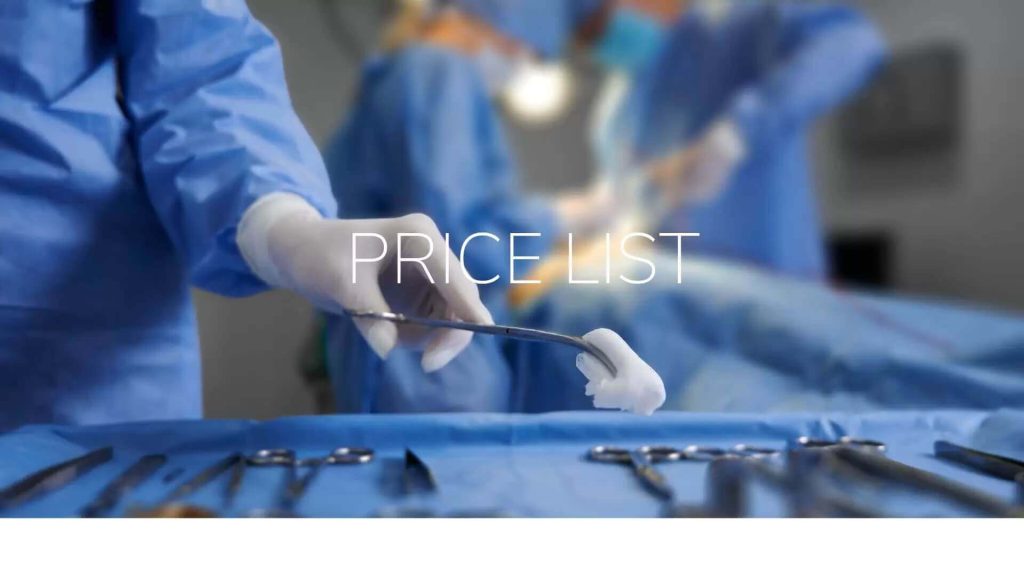 *The given price is approximate and might have changed at the time you view this article. Visit the pricelist to see actual prices. You can book a consultation to find out the cost for your individual case.
Price comparison of rhinoplasty in other countries
The UK – price of rhinoplasty ranges from €4500 to €7900
Germany – The price varies between €4000 and €8000
Spain – around €8300
USA – €4,630 to €11,118
UAE – the average price is €6306
The process of having nose plastic surgery in Lithuania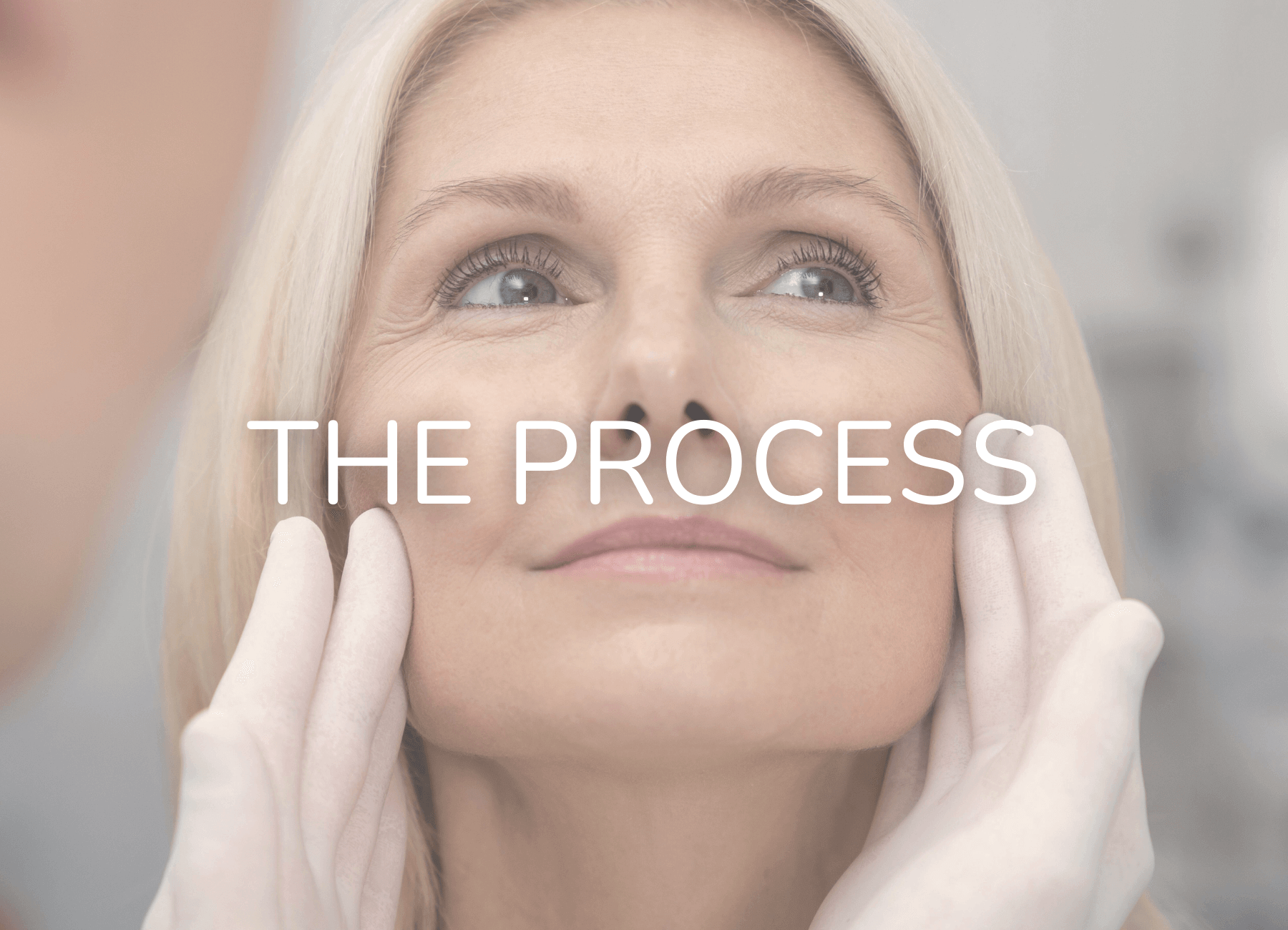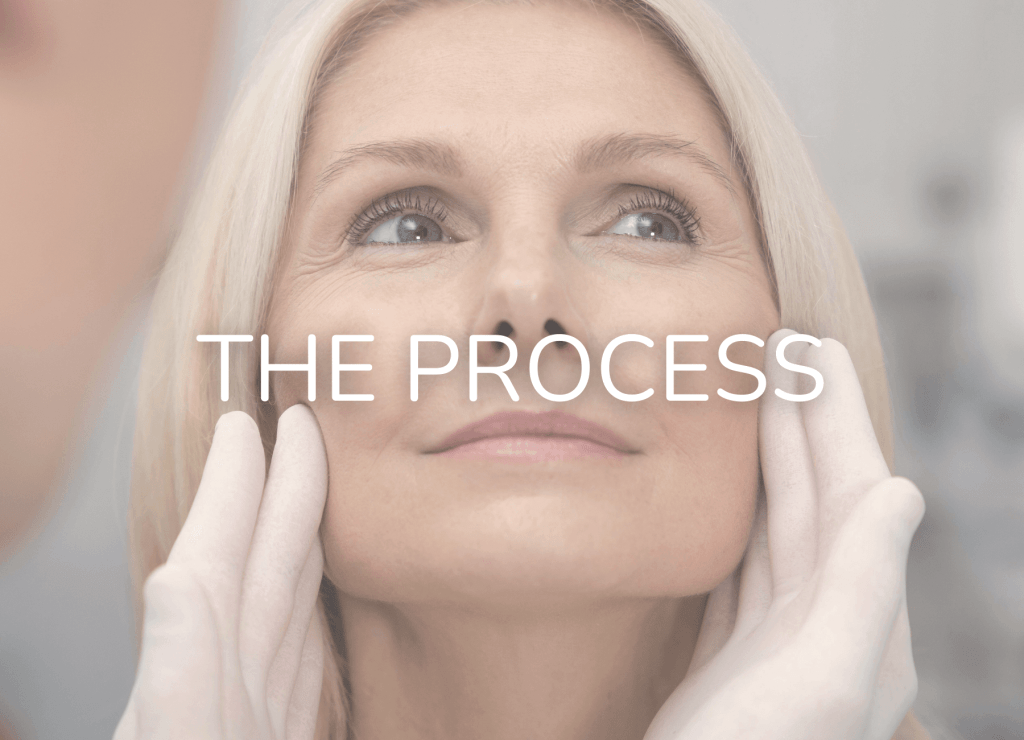 1. Book a consultation with the plastic surgeon online

Fill in a contact form with one of the plastic surgeons in Klaipeda or Vilnius and have an consultation online or via email. We will discuss your current medical situation, the history of respiration, the desirable results, the size/volume of the operation, the course, and the postoperative period. We will assess if you are a suitable candidate for such plastic surgery. Moreover, at Clinicus, it is possible to make 3D visualisation to see your future result.

2. Health check and booking the date

Through emails, we will continue to collect information about your state of health with a questionnaire. Sometimes additional photos or documents may be required. Once the patient decides on the scope of the operation, the date and other organisational matters are arranged. You can contact your curator anytime regarding the questions that have arisen.

3. Preparation for the nose surgery

You should avoid the medications for a specified time interval as instructed by the surgeon during the consultation. If you smoke, you should prepare to stop smoking for some time after the surgery, as it slows the healing process and increases the risk of infections.

4. Rhinoplasty surgery in Lithuania

A nose job requires general anaesthesia. Depending on the scope of surgery, either the open or closed rhinoplasty method will be used. The closed rhinoplasty method leaves no scars.Unless there is a functional problem or the nasal septum has deviations, the aesthetical shape of the nose with nose tip alterations can be completed in around 1 hour. A more extensive plastic nose surgery usually lasts 2 to 4 hours.

5. The recovery from nose surgery

After the surgery, you should expect to stay in the clinic for another 1-2 days. Typically, the postoperative period is not extremely unpleasant, although you should expect your nose to be congested, and the tampons called 'setons' may cause some discomfort. Later, the surgeon will define necessary follow-up visits for examination and change of bandages. The primary swelling ends up in a few weeks. You must wear a special nasal splint during that period and avoid physical exertion. While wearing glasses, extreme facial expressions, such as laughing and blowing your nose is forbidden. These are just some do's and don'ts after the surgery, which you receive in full after the surgery. This is a crucial period for a bone to heal fully.It is essential to understand that healing after a nose job is lengthy, with the ultimate result clearly visible only after a year.You may plan to go back to work 2–4 weeks after the nose surgery.
Combined plastic surgery in Lithuania

If you are interested in a few improvements to your body, consider booking a combination of plastic surgeries for one visit to Lithuania. There are significant monetary, time and health benefits to doing so.
Combining rhinoplasty with other facial plastic surgeries, such as facelift, eyelid surgery, or brow lift, is popular. If the surgeon approves the safety of your desired combination for your individual situation, you may also combine nose surgery with breast surgery, liposuction of various body parts, or others.
The benefits of combined plastic surgeries:
1. Cost savings

You can save immensely by combining a few surgeries instead of spacing them out. By making one trip for two or more procedures, you will save on flight ticket and accommodation costs, not to mention that the combined surgeries cost less.

2. One anaesthesia

Anaesthesia comes with its own risks, and it is better for you to have it once and lower the possibility of experiencing problems or complications.

3. Less recovery time

After the surgery follows a one or two weeks recovery period. If you space surgeries separately, there will be more arrangements for holidays from work, kids and other responsibilities. While having combined surgeries saves you time.

4. More convenient

It is much less hustle to do everything – planning the trip for plastic surgery to Lithuania, flights and accommodation, making arrangements with surgeons, following preparation requirements and going through recovery – one time instead of two.Is there another surgery lingering in your mind besides rhinoplasty? Book a consultation with one of Clinicus surgeons to discuss your options and any concerns.
How to get to Lithuania by plane for plastic surgery?
For plastic surgery in Klaipeda city, it is most convenient to fly to Palanga Airport, just a 30-minute drive to Klaipeda city centre. Clinicus Klaipeda can arrange an individual transfer to your accommodation in Klaipeda city.
Direct flights to Palanga Airport operate from:
Denmark – Copenhagen
United Kingdom – London (STN, LTN)
Ireland – Dublin
Norway – Oslo
Direct flights to Vilnius Airport operate from:
If choose to have a plastic surgery in Lithuanian capital Vilnius, you can find direct flights from UK, Ireland and many European countries. Vilnius Airport is just outside Vilnius city, around 20-minute drive.
Ireland

Albania

Armenia

Austria

Belgium

Denmark

Greece

Germany

Iceland

Spain

Italy

United Kingdom

Cyprus

Croatia

Norway

The Netherlands

Portugal

France

Finland

Sweden

Switzerland
To find your flight, visit www.skyscanner.com
How long shall you plan to stay in Lithuania?
It would be best if you spend around 10-12 days in Lithuania without counting the days for flights. The length of your stay will vary depending on the complexity and size of plastic surgeries. The doctor will specify the exact number of days for your recovery during the initial consultation. So you can plan your trip/ holidays accordingly.
Rhinoplasty Surgery Package: plastic surgery, airport transport and modern accommodation near the clinic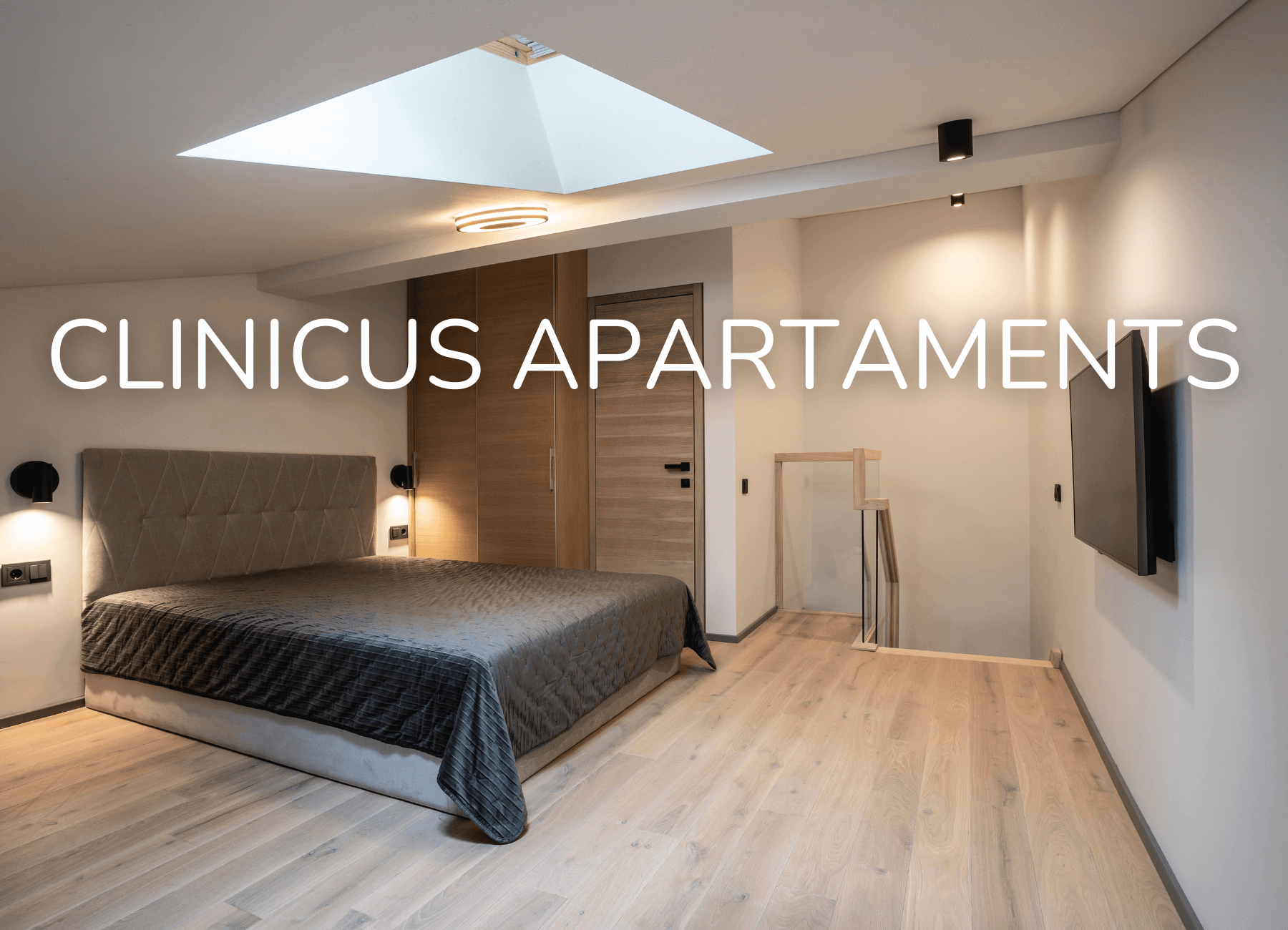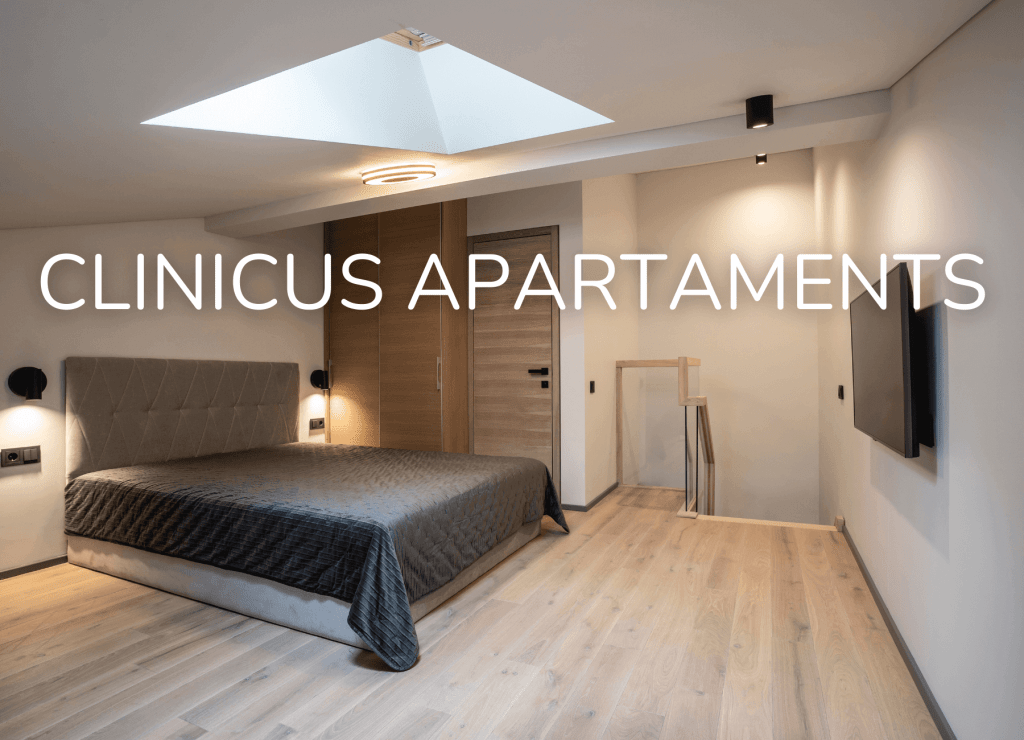 Note: This package is only valid for Clinicus Klaipeda clients.
What is included?
Would you like to have significant organisational matters lifted off your shoulders? We can easily arrange an airport pick-up/drop-off, blood tests, and accommodation for you. In that case, you needn't worry about your trip too much. The only thing you need to do is to pack your bags and book your flights while we do the rest.
See the modern accommodation in Klaipėda
The accommodation is in the heart of Klaipėda city. It is comfortably located less than 1 minute walk from the clinic. Shopping centres, cafes and restaurants, grocery stores, parks and other attractions surround it within a 1-5 minute walking distance.
Modernly designed apartments have one bedroom with a TV and a fully equipped kitchen with a dining room.
Recommendations for Clinicus
Plastic surgeons at Clinicus
Why choose Clinicus for your plastic surgery in Lithuania?