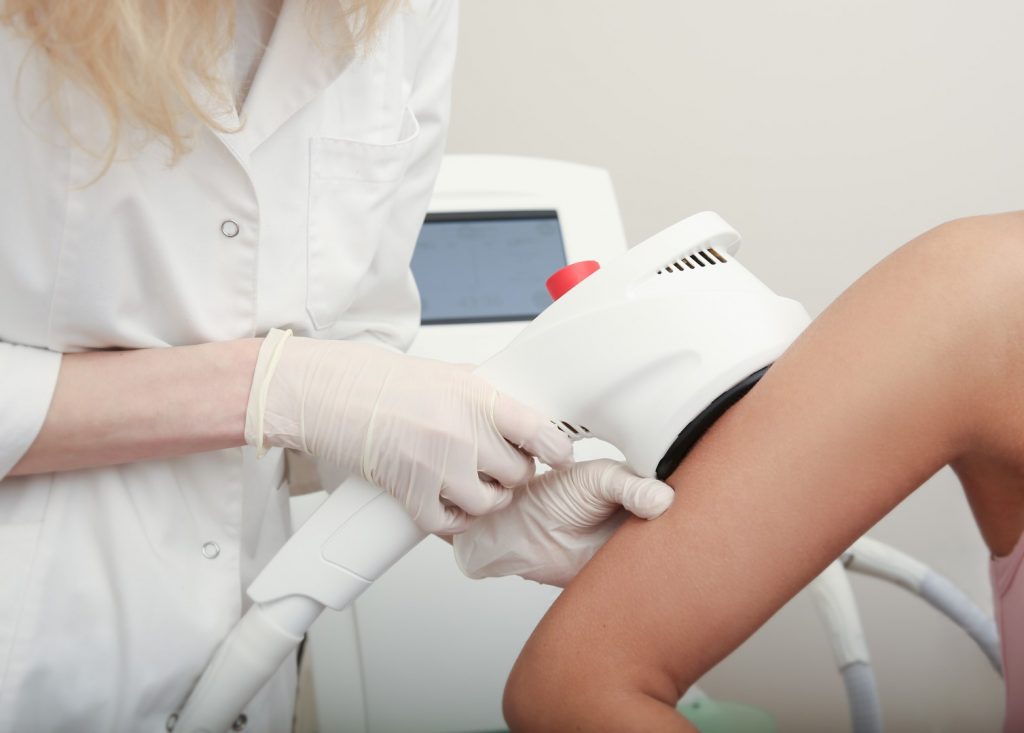 The popularity of cryotherapy is continuously increasing, as it helps reduce the subcutaneous fat layer. Lie down in comfort and watch the fat layer decrease without any pain and incisions, safely and effectively. It is possible thanks to the innovative CRYOSLIM® cryotherapy device that reduces fat deposits in the abdomen, thigh, back, buttock, and upper arm areas, as well as helps to treat cellulite.
WHAT PROBLEMS DOES CRYOTHERAPY SOLVE?
Cold therapy is intended for men and women of all ages who seek to:
Reduce the layer of unwanted subcutaneous fat
Treat cellulite
The treatment is performed in the abdominal, thigh, back, buttock, and arm areas.
WHAT IS CRYOSLIM® CRYOTHERAPY AND HOW DOES IT WORK?
It is not a weight loss treatment. The purpose of the CRYOSLIM® therapy is to shape a nicer body contour. Cryotherapy (cold therapy) is a non-invasive procedure for reducing the subcutaneous fat layer of the body. During the treatment, fat cells (adipocytes) are frozen, fragmented, and gradually removed from the body.
WHAT ARE THE RESULTS OF CRYOSLIM® CRYOTHERAPY?
Following each treatment, 30–40% of the exposed fat is removed. On average, 3 to 4 treatments are required to achieve the desired result.
---